Friday 5th to Sunday 7th April 2013
JOURNÉES EUROPÉENNES DES MÉTIERS D'ART ET DE LA MER

Grand Stade les Capellans, Saint Cyprien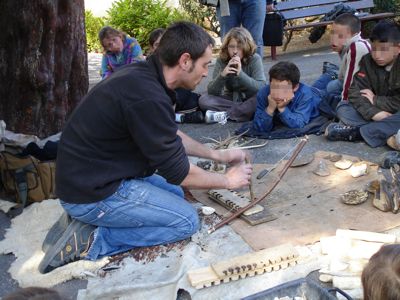 Saint-Cyprien invites visitors to discover the or rediscover skills and methods, past and present, from around sixty trades and traditions from around the region. Glass blower, blacksmith, woodcarver, stonemason, stained glass artist, ceramics, saddler, jeweler, Garnet creation, whip making…..
The traditional working history of Pyrénées-Orientales will unfold.
With 50 to 60 exhibitors inside and outside the Capellans, there will be 3 days of demos, acrivities for children, culture, heritage and entertainment.