until 20 April 2015
Etienne Conte : Voir…
By Ellen Turner Hall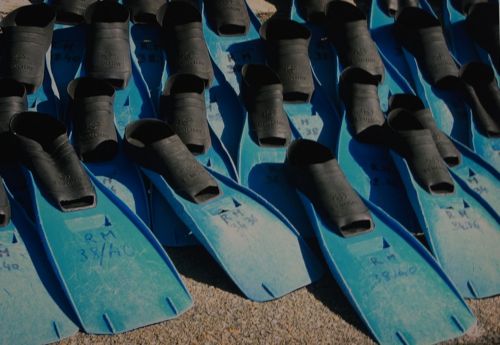 An exhibition of photographs by Etienne Conte at the Château Royal of Collioure asks the public to participate in a most unusual activity: to see. A quick glance will reveal a chair, a beach or a knee. But if you look carefully, you will discover a world rich in riddles.
Arranged according to theme, such as nature, black and white, or the architecture of the body, Conte's images arouse the imagination. The folds in a man's white shirt suggest an airy landscape. A net collapsing into a pool of water questions what is object and what is image.
Conte focuses on the unexpected detail: a window pane repaired with masking tape looks like a Japanese screen or a red sun-soaked curtain against a crumbling rain-streaked wall reflects the passage of time.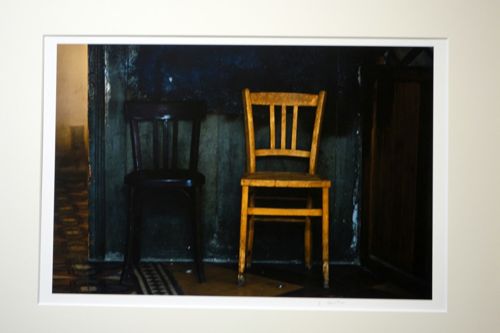 Often his images suggest a story. Who sat in these two straight-backed chairs one brown and one black? What message is waiting in a white envelope slipped under a closed door?
See for yourself. " Voir…" continues until 20 April.
Open every day from 9h00 to 17h00.
Côte Vermeille Stories
by Ellen Turner Hall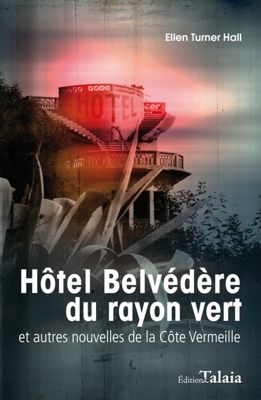 Since her childhood in New York, Ellen Hall has always been a storyteller. She has written and spun her imaginary world into tales to entertain herself, her friends, and now, a wider public.
In Hôtel Belvédère du rayon vert et autres nouvelles de la Côte Vermeille, now available in English and French, Ellen portrays the 4 ports of the coast as seen by foreign eyes. In the process of discovering his village, each character reveals something about his own history.
Like her, their previous experiences are far flung. Like her, their knowledge and love of music influences their actions. They embrace their surroundings, sometimes seduced, sometimes seducers, sometimes deceived, often beguiled, never indifferent.
Their stories, twist and turn, basking in and buffeted by the eccentric charms of Catalonia's rocky coast.
In these four stories, at least one of which is shortly to become a film, Ellen guides the reader on a voyage of discovery along the Côte Vermeille.
Available in both French and English from in all bookshops and newsagents in the region. Also from FNAC and Amazon Amazon.fr