Sunday 17th March 2013
HAPPY BIRTHDAY AL CHEMIST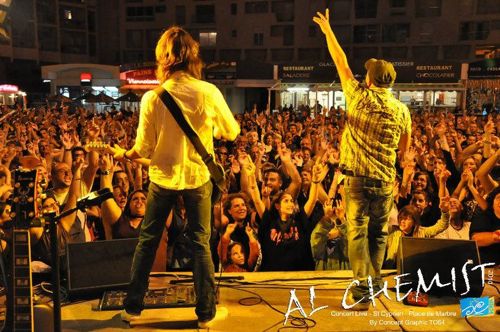 Fans of Catalan duo Al Chemist, providers of great live music at so many of the P-O festival over the years will be happy to attend their 5th birthday bash as they celebrate 5 years in the music business.
The original duo of Hugues Di Francesco and Alain Casenova bring us a special mix of 'pop-rock 'à la sauce catalane", with hits such as "Le Dallas", dealing with the ladies of La Jonquera, and others issues touching on our lives in the region. Their new album remains faithful to the Calalan theme: "Ouillade intersidérale".
Their 5th birthday party will take place in Saint-Cyprien beach on 17th March.