Thursday 21st March at 20h30
GERRY by Gus Van Sant.
Institut Jean Vigo, Perpignan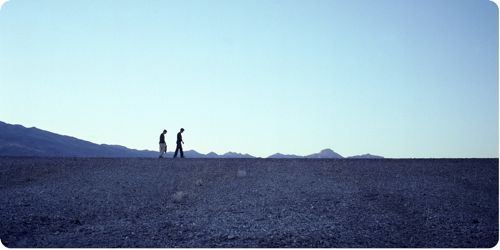 Free showing of GERRY by Gus Van Sant. With Matt Damon et Casey Affleck
A friendship between two twenty-something men, both called Gerry, is tested to its very limits when they go on a hike through the desert regions of Death Valley. They find themselves lost in an unforgiving desert without food, water, or other provisions, and the harder they try to find their way back to their car, the deeper into the desert. they blunder.
The film has a dialogue which was entirely improvised by its two person cast