FRIDAY 6TH – SUNDAY 8TH SEPTEMBER 2013
Diades Catalanes
Espace La Catalane, Ille sur Tet.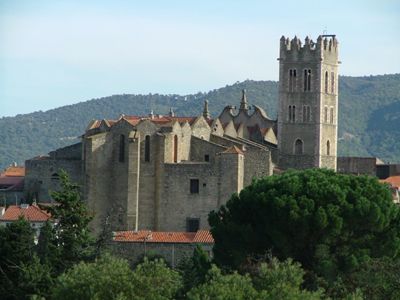 A weekend of activities, entertainment and all things Catalan in Ille-sur-Têt
Friday 6th
21h00 salle la Catalane
Theatre troupe « Ultrera » present a Catalan play in catalan «la gossa d'en Pepet » by Père Guisset, a comedy in three acts.

Saturday 7th
10h30 In the steps of Josep Sebastia Pons – a literary walk at Serrabone (meet at the prieuré)
17h00 Miquela Valls will present a slide show « Per l'aspre amb Josep Sebastià Pons » at the espace la Catalane, salle Henri Demay.
21h00 salle la Catalane, show in two parts:
Part 1 : « Crémat l'home ! », theatralisation of songs of Joan Paul Giné, by the brigade d'intervenció poètica
Part 2 : Bim, Bam, Boum, sketches adapted from works by Catalane El Tricicle presented by the Grup Fontfreda de Céret.

Sunday 8th
10h – 18h Craft market (ironwork, sculptors, glassmakers, jewellers….. at the espace la Catalane.