Bingo for Charity, Collioure
---
9th October 2016 at 15h00

-

21h00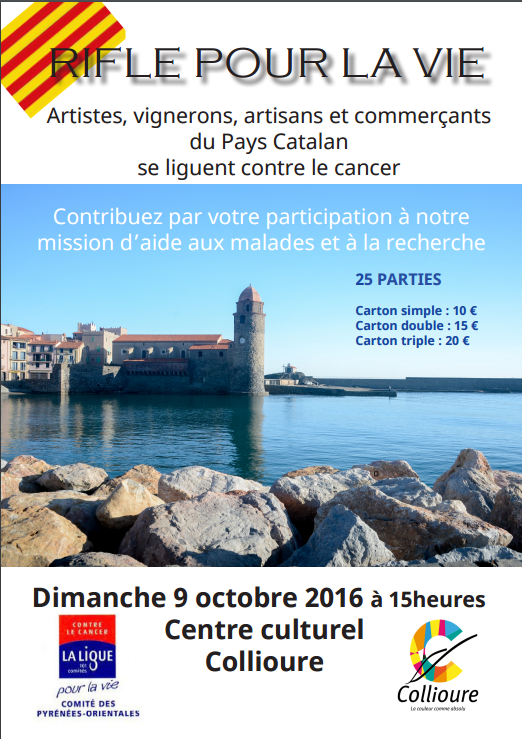 Sunday 9th October
Bingo for Life is raising vital funds for the fight against cancer
Organised by the regional branch of France's largest cancer charity, Comité 66 de la Ligue contre le cancer,  invites you all to take part in an event that could help to save lives across the country.
With three different categories of prizes, lucky tickets can win works of art, meals at local restaurants, beauty treatments, massages and much more besides.
And your chances of winning something are pretty high. 25 rounds including 5 tombolas and 2 super-raffles will take place throughout the day.
Buy a single card for 10€, a double card for  15€ and a triple card for 20€.
Win prizes and save lives; it's a win-win situation!