Fête du Travailleur Catalan, Argelès
---
30th June 2017

-

1st July 2017
Event Navigation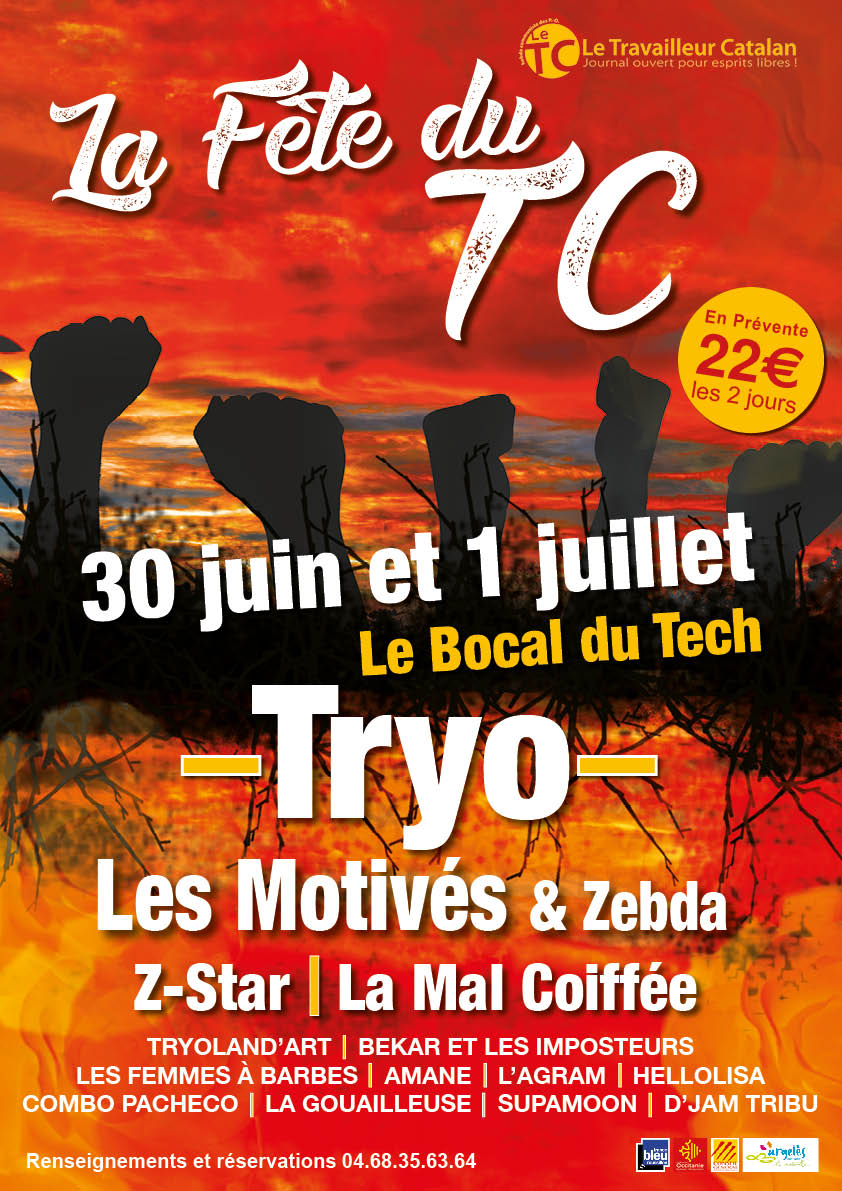 Fête du Travailleur Catalan
For over 80 years, La Fête du Travailleur Catalan has been providing an open forum of reflection and discussion on the world in which we live. Based on open-minded, inclusive community spirit, it invites every man, woman and child to come together in solidarity. It is a time of celebration, of course, but it's also an opportunity to come together in united confrontation of threats and menaces to a free society.
So calling all rebels and romantics, the curious, the undecided, the oppressed and the forgotten: this festival is the voice of the common people. With the slogan: "It's yours as much as it is ours", organisers invite you to come along, get involved and not only dream of a better world, but help create it too.
On the lineup:
Tryo
Les Motivés & Zebda
Z-Star
La Mal Coiffée
Bekar et les Imposteurs
and many, many more!
Besides the music, there's a book exchange and market, conferences and debates, charities and associations and environmental workshops.
Follow them on Facebook.
2 day pass: 22€