Spring at Tautavel
---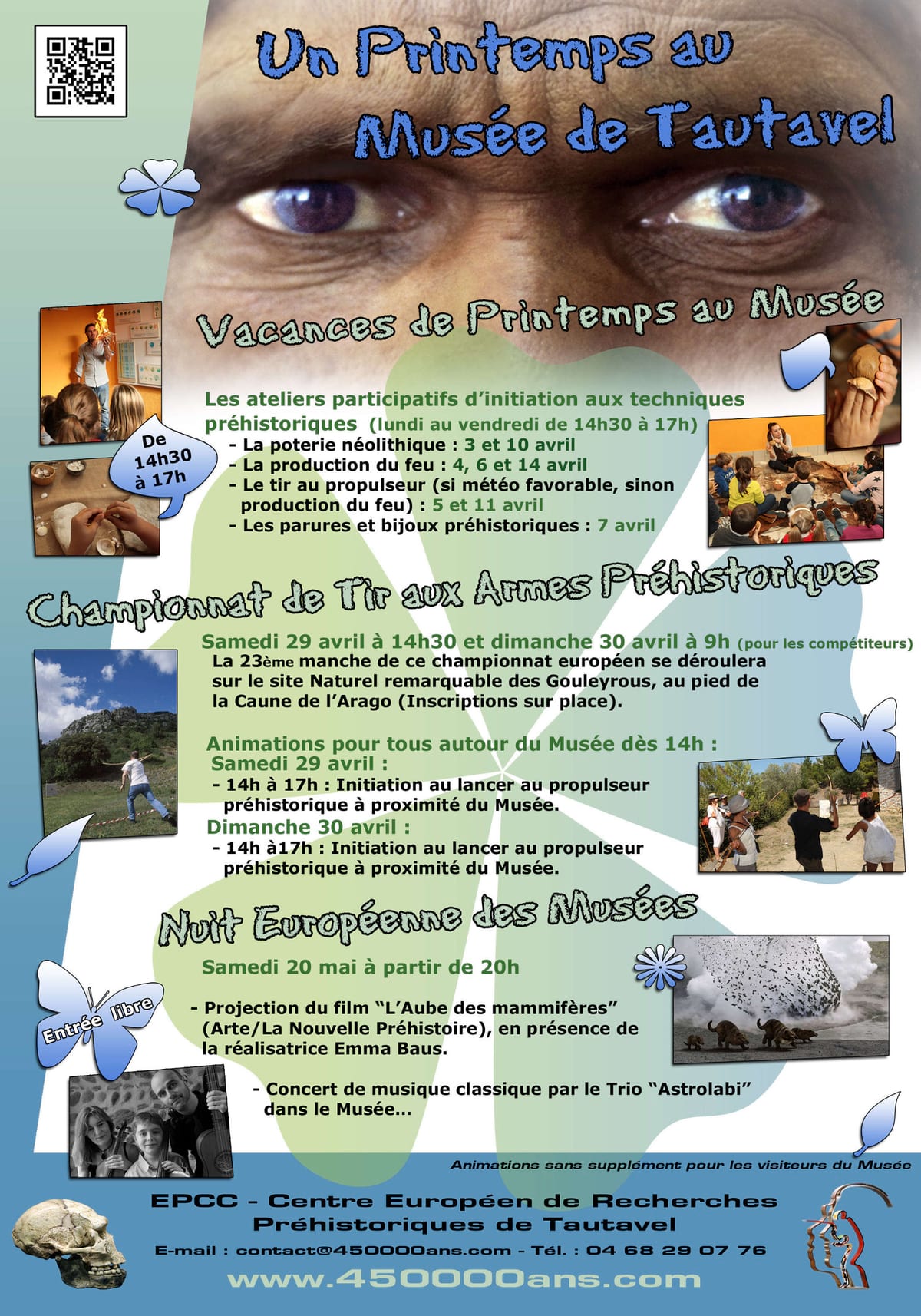 Saturday 29th and Sunday 30th


The 23rd European Championships for Prehistoric Hunting Techniques will be held at the magnificient Gouleyrous.


Take part in workshops at the museum each afternoon from 2pm – 5pm.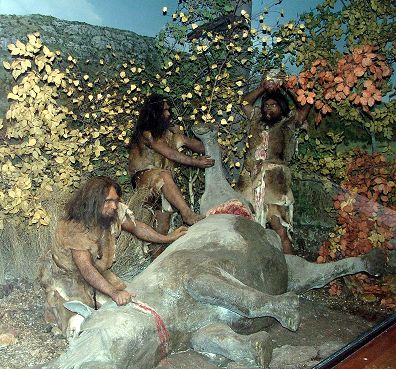 Open every day, the Tautavel museum offers a variety of educational and fun events throughout the Autumn half term.
Every afternoon from 2.30pm to 5pm.
Learn to make fire and jewellry like the cavemen did
Children can celebrate their birthdays there, and will receive a present and an archaeology diploma after participating in an exciting 'museum trail'' which will take them around both the museum and the village.
Adults can combine a visit to the museum with wine tasting and/or lunch in a local restaurant.
On reservation, the museum will arrange prehistoric and astrology workshops.