Monday 18th – Saturday 23rd August 2014
Flamenco festival week
Rivesaltes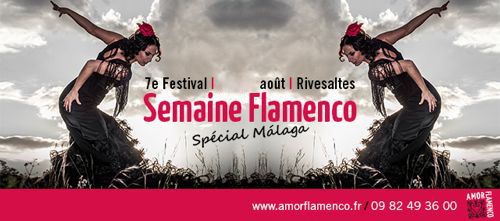 Have you got a secret streak of passion and emotion just desperate to burst out? Rivesaltes goes Spanish for a week on a Malaga theme, with Flamenco courses during the day and "Noches flamencas" in the evening, and those flamenco courses are the perfect way to express yourself!
The courses…..
All levels of dance classes, flamenco guitar, singing and percussion courses.
The evenings…..
Evenings will be full of exhibitions, lectures, films, 'scènes ouvertes', bodegas, and 7 flamenco shows. from 3 great artistes, originally from Malaga of course.