Saturday 2nd and Sunday 3rd March 2013
FLAMENCO!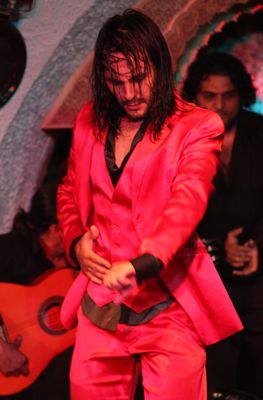 Every two months, La Reja Flamenca Spain offers courses and a Flamenco show The next session will take place on 2nd and 3rd March at the Hotel des Vignes in Rivesaltes. You are invited along to experience a musical journey into the heart of flamenco passion!
Saturday and Sunday courses have been designed for dance, guitar, singing, 'palmas y compas' (rhythm) provided by the artists themselves. There is something for everyone at all levels, with Iván Alcala and Lorenzo Ruiz on dance, Justo Fernandez "El Tuto" and Antonio Ortiz on guitar and Joaquin Gomez "El Duende" on vocals.
Saturday, March 2nd from 21h, watch Flamenco in its purest form with a performance by Iván Alcala "El Tuto" and "El Duende" – song, guitar and dance with sensitivity and passion.
A 'pot sévillan' will be served after the show.