Tuesday 11th September2012 at 20h30
1962 – 2012: Marilyn Monroe helps to celebrate the opening of the 50th season of the Institut Jean Vigo in Perpignan.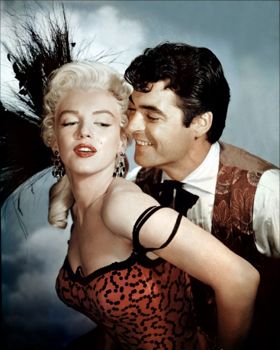 Founded by Marcel Oms, the cine-club Cinematheque Euro-regional Institut Jean Vigo of Perpignan is 50 years old.
To mark the past fifty years of dreams, passion and discovery with the release of classics, documentaries, film archives, comedies and dramas, the Institut Jean Vigo presents….
River of No Return
Otto Preminger's with Robert Mitchum and Marilyn Monroe, FREE, open air screening on Tuesday, September 11th, 2012 at 20:30 in the courtyard of the Arsenal, preceded by a presentation of amateur home movies filmed in the P-O