Every Friday eve – 14th Sep to 16th Nov 2012

Sam Zarka et ses Invités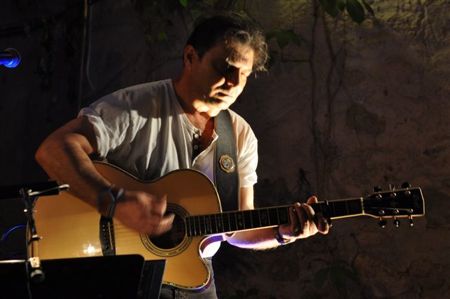 Join Sam Zarka acoustic, folk and folk rock guitarist at the Grand Café in Céret every Friday evening, singing and playing all your old favourites, including your requests.
About Sam….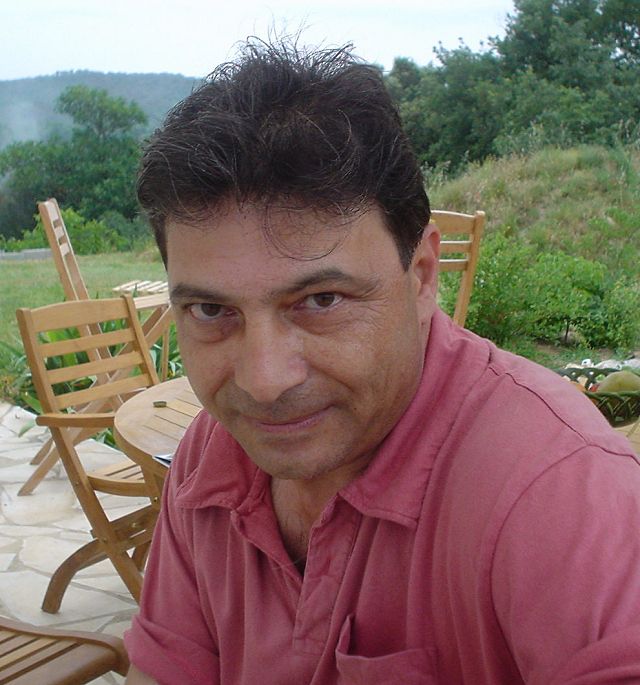 Born in 1955, in St Denis, Paris, of Tunisian origin, Sam was one of a family of 7 children.
He developed a love of music early on in life along with a fascination for leather craftwork, neither of which he realy exploited in his younger years
In his early 20's, in Perpignan, he met Paul Martin, 10 years his senior and a superb guitar player, who was to play a dominant role in Sam's life over the years. Seeing in Sam a willing pupil, Paul took him under his wing and together, with their partners, they moved to Vinça in the Pyrénées-Orientales, where they spent their time playing guitar.
When Paul's guitar strap broke, he made himself a new one out of leather which so impressed the owner of a Perpignan guitar shop that he persuaded Paul to start making and selling these straps with Sam a willing helper. It was at this stage in his life that music and leatherwork started moving forward hand in hand.
When they tried to sell their samples in Paris however, their scruffy appearances put shops off and they were eventually obliged to sell their leather straps through an agent. The straps took off and the business was on the up when Paul was tragically killed in a car accident and Paul Martin guitar straps were no more.
Sam shuffled around from job to job, lost. An accident at work severely damaged his left hand, his partner left him on his own with his 5 year old daughter and he knew he had to sort himself out and make some life decisions. He asked his young daughter what he should do – try to make a career out of leather or play music and she replied "Choose whichever of the two will buy me the most shoes"! He bought himself a sewing machine!
Sam taught himself to sew, designing bags, shoes and leather goods. In a stroke of luck, a friend's mother saw one of his bags and put him in contact with a large leather shop in Paris who offered him a contract. He was back in the game.
Music was still an important part of Sam's life and at this point he gave up his business to spend time recreating the Paul Martin guitar straps and playing gigs around the region. When he met his wife, she encouraged him to open up a leather shop in the Rue St Ferréol in Céret. Today, he still lives in Céret where he has turned the basement of his house into a recording studio for music and a workshop for leather goods – the best of both words!
If you would like to see some of Sam's work, commission a hand made guitar strap or leather work, clothes, bags, you can contact Sam on 04 68 87 67 21
E mail: paulmartinprod or visit his website at paulmartinprod.com