Friday 14th to Sunday 16th September 2012
SALON DES METIERS D'ART et PATRIMOINE CACHÉ

Grand Stade les Capellans, Saint Cyprien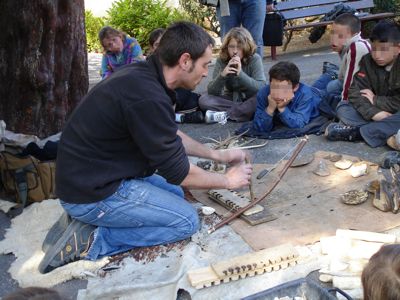 As part of the European Heritage weekend which will take place on 14th – 16 September, Saint-Cyprien invites visitors to discover the 'patrimonies caches' – hidden heritage of the region at the first 'Salon des Métiers d'Art and Tradition' in the Grand Stade les Capellans from 10 19h.
From Friday 14th to Sunday 16th September, the public can discover or rediscover skills and methods from around sixty ancient trades and traditions. Glass blower, blacksmith, woodcarver, stonemason, stained glass artist, ceramics, saddler, jeweler, Garnet, …..
The traditional working history of Pyrénées-Orientales will unfold.
With 50 to 60 exhibitors inside and outside the Capellans, there will be 3 days of demos including the creating by a craftsman of a giant fresco on the theme of sport (4 4×2 panels).
There will also be a photographic exhibition on the history of the Catalan barque.
Free admission
Information: Tourist Office – Tel. 04 68 21 01 33 or at Mme Pailhes on 06 61 53 94 60