The long-awaited €1.5 million project is now open!

A year and a half in the making, a project beleaguered with delays, rumours and gossip… the long-awaited indoor markets on the Quai Vauban have finally opened.
The privately-funded concept sought to bring together the very best in local produce as well as savours from around the globe, all under one roof…
And boy, was it worth the wait!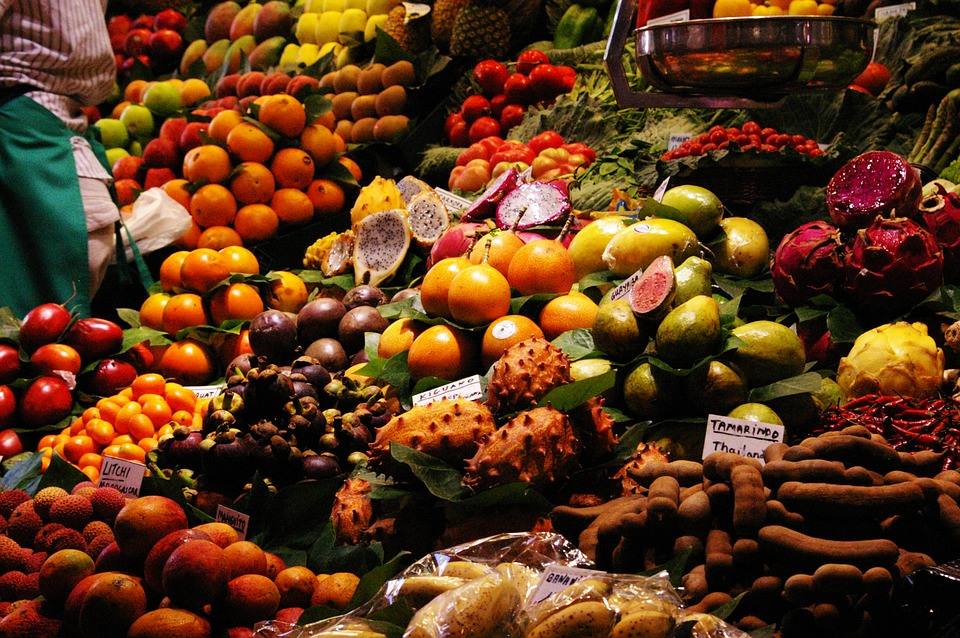 Divided into two separate spaces (our only criticism!), the largest area is accessed from the Passage Robert Doisneau- a transformed shopping arcade- midway down Quai Vauban.
Boasting a 1,500m² floor space, shared between around 20 vendors, this is a vibrant, colourful addition to the pedestrianised banks of the canal.
Open until 8pm, you can take your time browsing the wide variety of top-quality, fresh produce. Butchers, fish mongers, bakeries, fruit and vegetables, herbs and spices… You might work up an appetite!
Luckily, the lively, on-site food court is on hand to help! Open until 2am, this promises to become a popular, late night hang-out over the coming months.
Choose from tapas, moules frites, burgers, omelettes, charcuterie, cheese and host of other goodies. Everything is served fresh to order and can be eaten at the communal seating area, so no arguments as to who wants what. And of course, the bar is open too!
Walking up the Quai, away from the Castillet, you find yourself on the doorstep to the annex of les Halles, le Carré Arago. It's an intimate affair- a snug collection of 7 or 8 vendors- nestled in another newly-renovated, formerly-derelict building.
Accessed from place Gabriel Péri, this is smaller, cosier, calmer version of the Quai Vauban markets. Regardless, it is still home to top-quality produce and passionate, talented producers. Discover cheeses, meats, fish, bread, flowers, wine and much, much more…
With the wooden chalets of the Christmas market lining the Quai and the Castillet ablaze in festive cheer, there's no better time to visit Perpignan and discover the brand new Halles de Vauban.