Miss-used, or just miss-understood?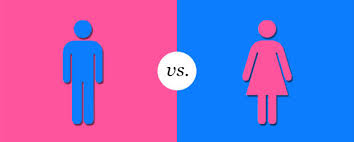 I have often been called a proper little Madame, and that was well before I became a real one!
In fact, until the French Revolution, Madame, (my Lady, equivalent to Monsieur, my Lord) was mainly used to address the bourgeoisie, whilst Mademoiselle, (my Damsel) was the form of address used for both younger and older 'common' ladies.
Young, unmarried men were addressed as 'damoiseau', which translates roughly as squire, but this disappeared from common usage over a century ago.
In 1690, a dictionary defined Mademoiselle as a 'name given to all girls who are not married, provided they are not the dregs of the people, or daughters of Artisans'. Perish the thought that we might feel obliged to even converse with the dregs of the people – or worse, artisans!!
Anyway, as we know, the Revolution wasn't the best time to be boasting about one's noble origins, and it was at this defining point in French history, that Madame came simply to refer to a married lady and Mademoiselle an unmarried lady.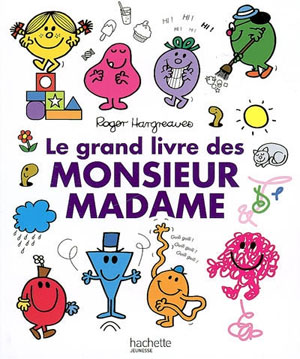 Last year, French Prime Minister François Fillon directed Prefectures to remove discriminatory and inflammatory vocabulary such as 'nom de jeune fille' (maiden name) or nom d'épouse (married name) from official documents and the title Mademoiselle still hangs in the balance. Men are never asked to state their marital status. Why should women?
Maiden name boxes are now deemed politically incorrect and an 'intrusion into women's private life'. For economy's sake of course, old forms will continue to be used until supplies run out.
And for linguists amongst you, and those struggling to make sense of the French language on a daily basis, you might be interested to know that, even as we speak, the militants of the linguistic and feminist struggle are busy sending out petitions proposing a total neutering of the language by abolishing masculine and feminine agreements!
There can be no doubt that the french language is a little 'male' heavy. In fact, the masculine form of adjectives grammatically trumps all. If one fat man and 5,000 buxom wenches were stranded
on a dessert island, they would still be described collectively as 'gros', the masculine adjective, and not 'grosses' in the feminine.
Not surprising really when you learn that grammaticians who helped set the gender rules for modern french in the 17th century, said; "The male is the most noble, he must prevail whenever masculine and feminine appear in the same sentence". Yeah, right!
Well, personally I like having doors opened for me, I enjoy being treated like a lady, and I'm proud of my hard earned 'Little Madame' status. But that's just me!
We asked some french friends how important it was to be addressed by the correct term
Chloé (Céret)
Hé bien, cela me fait trés plaisir que les gens m'appellent mademoiselle, cela me rajeunit, c'est comme s'ils n'avaient pas vu mes rides…
Je ne trouve pas sexiste qu'une femme prenne le nom de son mari; c'est un signe d'Amour. Je trouve ridicule qu'une femme veuille absolument garder son nom de jeune fille. Quelle importance….?
Martina (Perpignan)
Par principe, je pense que l'on ne devrait pas faire de distinction de statut. Ce n'est pas fait pour les hommes, pourquoi le faire pour les femmes?
Pour moi, le titre de Mademoiselle ou Madame est associé à l'âge. Dans les mœurs, dire madame à une jeune femme de 18 ou 20 ans me semble déplacé.
Les "génies de la grammaire" feraient bien de se mettre à jour, les choses ont bien changé depuis le 17ème siècle!
Useful vocabulary
cela me fait plaisir que – I like it that….
cela me rajeunit – makes me feel younger
rides – wrinkles
prenne (subjunctive of prendre) – takes
veuille – (subjunctive of vouloir) – wants to
statut – status
mœurs – customs, way of life
déplacé – inappropriate
génie – genius
mettre à jour – get up to date
siècle – century