Friday 27 June to Monday 30 June 2014
Piano à Collioure
By Ellen Turner Hall
The sounds of keyboard music will fill Collioure from Friday 27 June to Monday 30 June: evening recitals by noted pianists, afternoon contests by young aspiring musicians, and an homage to Philip Glass by Nicolas Horvath.
Friday's opening concert in the Chateau Royal presents Laure Favre-Kahn with a programme of "Dances". Thanks to the generous support of the Conseil General, this event is free.
The Saturday and Sunday evening concerts will feature the soloists Florian Puddu, winner of the 2013 Prix Alain Marinaro, and Eliane Reyes.
During the four day festival the streets and squares will be alive with music. Come dance the Sardane or lend your ear to the informal mini-recitals on the Place 18 Juin.
The ceremony to award the International Alain Marinaro Piano Contest winners for 2014 will close the celebrations on Monday evening.
For reservations (with free parking) and programme details (in English) see: www.pianoacollioure.fr
ABOUT ELLEN
Côte Vermeille Stories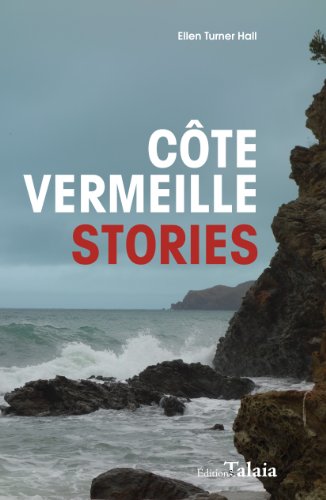 Since her childhood in New York, Ellen Hall has always been a storyteller. She has written and spun her imaginary world into tales to entertain herself, her friends, and now, a wider public.
In Côte Vermeille Stories, Ellen Turner Hall's carefully crafted prose invites us into her half-imagined world inhabited by characters who, like her, fall under the spell of one or other of the four villages of the Côte Vermeille.
Like her, their previous experiences are far flung. Like her, their knowledge and love of music influences their actions. They embrace their surroundings, sometimes seduced, sometimes seducers, sometimes deceived, often beguiled, never indifferent.
Their stories, twist and turn, basking in and buffeted by the eccentric charms of Catalonia's rocky coast.
In these four stories, at least one of which is shortly to become a film, Ellen guides the reader on a voyage of discovery along the Côte Vermeille.
Available in both French and English in bookshops and newsagents in the region and Amazon.fr