Wednesday 9th July 2014 – Rivesaltes
Fête de l'Abricot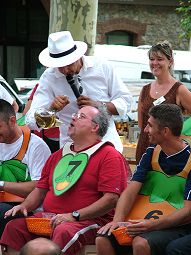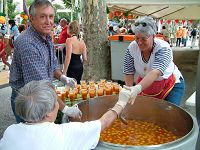 Rivesaltes is not only famous for its sweet fortified wine, it is also well known for its apricots.
On Wednesday 10th July, the town celebrates the fruit with the 40th festival of apricot tasting, apricot jam, *apricot eating competitions, apricot drinking (look out for the local drink "abricotade"), in fact all things apricot!
Add to this a general atmosphere of fun and good humour, a local produce market selling and proposing for tasting all manner of speciality, and an evening of music and dancing, and you have a superb family day out.
*Apricot eating competition.
Each year, 10 candidates try to eat the greatest number of apricots in a given time. The winner gets his or her weight in apricots! (but will he want them by then?)