TELETHON 2012
Maureillas
Efforts to raise money for Telethon 2012 are starting soon in Maureillas. Here is the programme so far: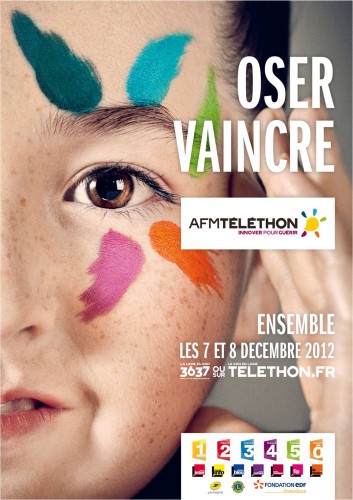 Saturday 27th October
At 8.30pm in the Foyer – the young people's theatre group 'Les P'tites Crapules' present a spectacular – refreshments available.
Saturday 3rd November
Amitiés et Loisirs will be running a Bingo session at 3pm in the Foyer.
Saturday 17th November
Musiques a Maureillas invite you to a musical evening at the Foyer at 7.30pm – there will be a bar and refreshments on sale.
Sunday 25th November
Join us for a Catalan lunch ( ouillade ) to be prepared and served by FNACA, at 12 noon in the Foyer.
Saturday 1st December
Come and learn to dance the Zumba – an energetic evening! 8pm in the Foyer – bar open!
Wednesday 5th December
Amitiés Loisirs are leading a local walk, starting at 2pm from Prat de la Farga.
Friday 7th December
Our local school children will be selling cakes in the Foyer starting at 4.30pm. They will also be letting off ballons outside before a spectacle given by Trampoline 2000 Gym Danse, then a junior disco with ' Creason

Saturday 8th December
There will be a Catalan breakfast in the Foyer at 8am where you will also be able to buy sanglier, and the Pompiers invite you to bring your cars for them to wash.
At 2pm come and buy home made cakes and savouries in our British Tea Shop. Sit and enjoy cakes of your choice with a cup of tea, coffee or chocolate.
There will be various stalls selling games, books, jams and chutneys as well as being able to ' Guess the weight of the Christmas Cake ' and 'Spot the
'Bal'. A variety of music and the singing of Christmas Carols will enhance the atmosphere. Also you could win fabulous prizes on the Bottle Tombola or by buying raffle tickets ( drawn at 5pm ). All this will take place in the Foyer.
IF YOU WOULD LIKE TO BAKE CAKES FOR THE TEA SHOP, HELP TP SERVE – OR HELP US WASH UP JUST CONTACT ONE OF THE FOLLOWING
| | | |
| --- | --- | --- |
| Barbara Darwent 04 68 83 27 06 | Lynn and Colin Heafield 04 68 83 27 06 | Jo Brace 04 68 87 14 25 |
READ ALL ABOUT THE TELETHON TEA ROOMS