Sunday 19th April 2015
Salon Roots66 en Fenouillédes
Domaine de Rombeau Avenue de la Salanque, Rivesaltes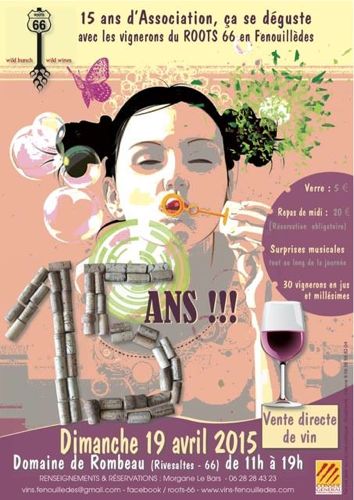 Salon Roots66 en Fenouillédes
A chance to meet around 30 wine producers from around the region, with an interesting mix of wines from the conventional to the 'bio' to the totally 'nature'.
Music, puppet show, expos…
Magnificent seasonal buffet in the restaurant of the Domaine Rombeau ( menu to be published a few days in advance).
Reservations recommended.
Just 5€ for a glass and as many dégustations as you wish.
A strong carrier bag and a designated driver is recommended for tasters!