SOMETIMES IT RAINS – IT CAN BE WINDY TOO!
We are so lucky here with the weather,  but  occasional deluges  or visits from  the Tramontane to blow away the clouds are only natural. Below are some ideas to fill those  days when the P.O. goes into monsoon mode.
THUIR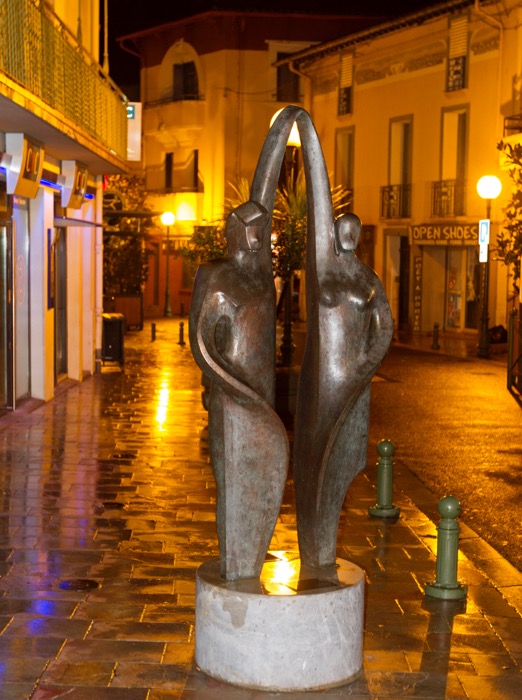 Thuir, a lively town, full of sculpture and good restaurants, is probably most famous for the Caves Byrrh.
A  veritable cathedral to Aperitifs, it was started by the Violet family more than 100 years ago.
Simon Violet began manufacturing his Byrrh, from local wine, aromatic plants and quinine in 1866. Instantly popular, a station hall was ordered from the Gustave Eiffel workshops.
From these workshops, 30 million litres made their way annually to 350,000 customers world-wide. Now, not only Byrrh but Cinzano, Dubonnet, Ambassadeur and Suze are made and matured in the 600 huge oak barrels that line the chais leading to the biggest oak barrel in the world. 10 metres high, it contains 420,500 litres.
A fascinating guided tour takes you through the station concourse, shows you how the wines are flavoured and fortified to make the aperitifs, passes by evocative old advertising posters and ends with a tasting.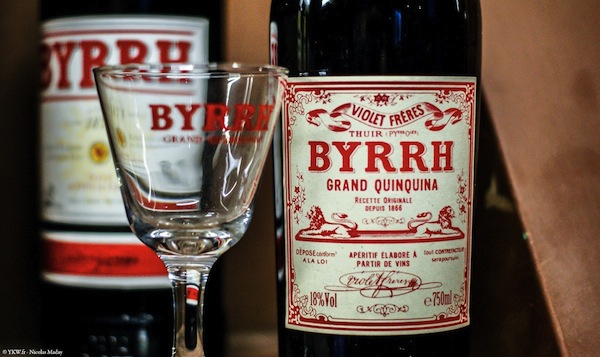 Opposite, a modest museum to the Chasse displays samples of local birds and beasts, stuffed and looking a bit dusty, in glass cases.
Open July/August.
If you're a sculpture fan, you will love the voluptuous lady outside the Post Office and find the Hommage des Deportées by Rosa Serra on Av Guillaut particularly moving.
---
NATURAL HOT SPRINGS
Why not get wet in the rain at the hot baths of Bains Saint Thomas?
Head up the N116, direction Andorra, turn left on the CD28 just after Fontpedrouse, and you arrive at  St Thomas les Bains, oasis of peace and tranquility, where natural hot springs, (the warmest in the Pyrenees), make this the ultimate spa of natural health and beauty.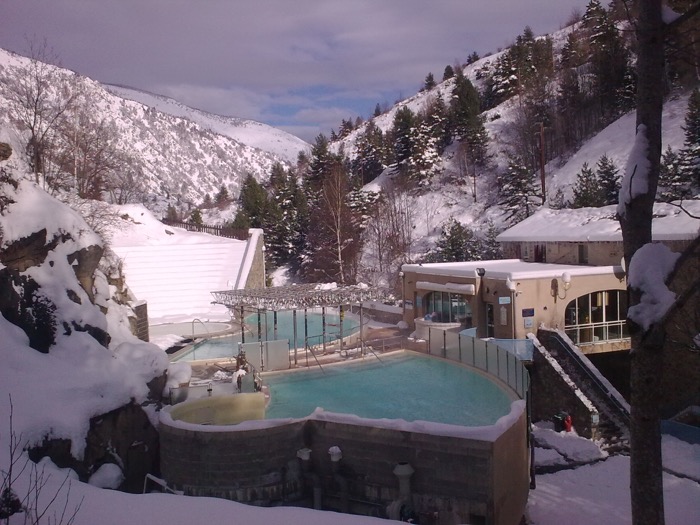 For nature lovers, and those looking for a chance to air their dangly bits, the wild and completely free hot springs of Prats Ballguer are not far from Saint Thomas. From Fontpedrouse, take the N116 towards St. Thomas/Prats-Balaguer, following signs Prats-Balaguer. On the third hairpin, park on the left just before a water pipe crosses the road, and follow a footpath leading to this series of natural hot pools. Great picnic place but be careful of the waters, they can be very very hot – any expect to see plenty of flesh
---
And a few more.. (click on the links for full details)
The Church and Cloisters of St Genis des Fontaines
04 68 89 84 33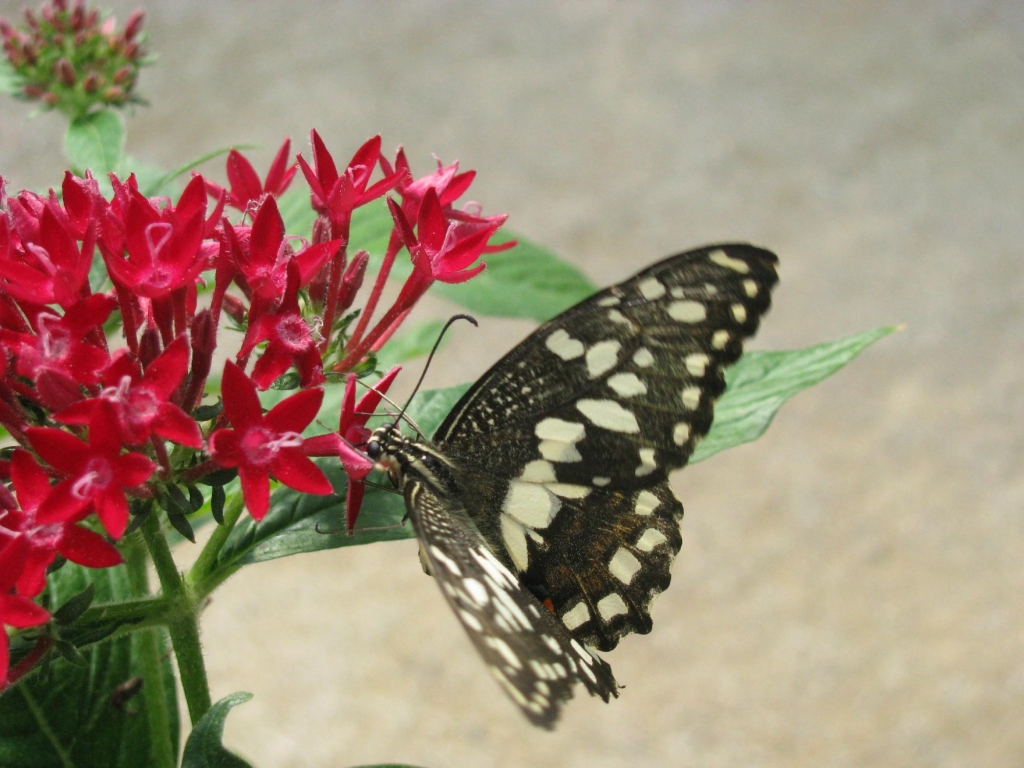 The Tropic of Butterflies at Elne
04 68 37 83 77
The Modern Art Museum in Ceret
04 68 87 27 76 
Museum of Traditional Crafts in Saint Laurent de Cerdans
04 68 39 55 75.
Création Catalane factory of Espadrilles in Saint Laurent de Cerdans
04 6839 51 30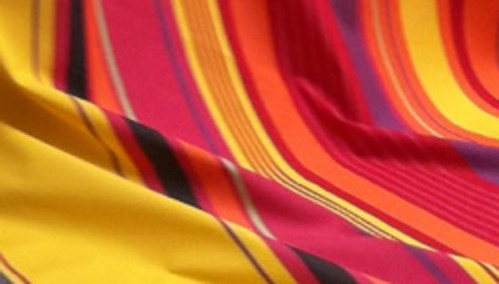 The fab fabrics of Les Toiles du Soleil in Saint Laurent de Cerdans
04 68 39 50 02
The Museum of Catalan Agriculture in St Michel de Llotes
04 68 84 76 40
The Museum of Prehistory at Belesta
04 68 84 55 55
Théâtre De L'Etang in Saint Estève. If you haven't been yet, you're missing out on some great entertainment at prices that make regular theatre-going easy. (and several other great theatre to consider in Thuir, Canet, Perpignan….)
Pop across the border to Spain and visit the Dali Theatre Museum in Figueres.
Drive the panoramic routes like the Route des Vignobles from Banyuls sur Mer to Madeloc taking in the Cave des Templiers for a tasting and tour.
Drive over the Col de Banyuls to the Spanish Abbey of St Cyr (Sant Quirze), beautiful views, walking and a handy Bar Grill restaurant.
0034 972 1931
Wander round Collioure. Plenty of bars, restaurants, shops and art galleries to pop into there if the wind gets too strong.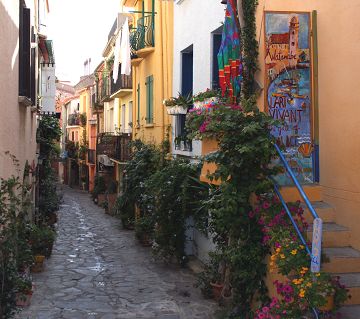 Port Vendres Fish Market (La Criée) is fascinating and the oyster bar an easy place to while away an hour while choosing your fish for supper. 
The Church and Priory of Villelongue dels Monts, a jewell of Romanesque Art set in the forests above the little village of Montesquieu des Alberes.
04 68 89 64 61
Shopping in Le Perthus, a street full of cheap booze, souvenirs and ceramics but also an interesting fort designed by Vauban  and archaeological remains of the Roman route from France to Spain.
Up the D115 at Arles sur Tech a wonderful visit to the XIII century Abbey, its cloisters and the medieval city, and a taste of the famous Arles rousquilles at the Touron bakery.
Tourist Office 04 68 39 11 99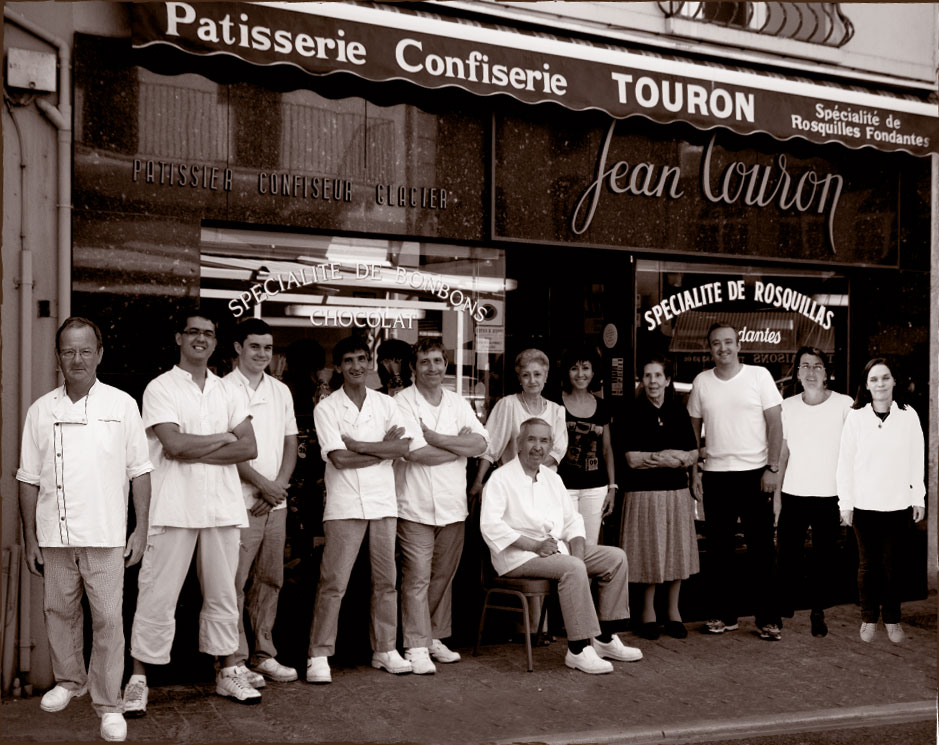 A few kilometres  further on the Gorges de la Fou, narrowing to 1 metre, narrowest gorge in the world(?) well in France anyway and open from April to November.
04 68 39 16 21
Prats de Mollo and the Fort, (Vauban again) and the "afternoon spectacle de cavalerie". Tourist Office:
04 68 39 70 83
In the Têt Valley: Castelnou, near Thuir is a perfect medieval walled village topped by a castle. It has good restaurants and interesting artisanal workshops.
The Priory of Serrabonne is austere and beautiful and the church of Boule d'Amont further up the D618 contains real gems of Baroque Art.
04 68 84 09 30
Les Orgues of Ille sur Têt, limestone rocks reminiscent of Cappadocia are fascinating.
04 68 84 13 13
The drive from Ille sur Têt to Montalba le chateau and then Marcevol with its beautiful Priory (and 9 hole golf course), through Abroussols down into Prades via Eus is stunning and full of stopping off places of interest.
St Michel de Cuxa, (04 68 96 15 35)  and the Abbey of St Martin de Canigou, (04 68 05 50 03) are both magic outings.
Up at Les Angles the Parc Animalier is a delight, All the animals of the P-O at liberty in large paddocks and enclosures and a well laid out trail to follow.
In the valley of the Agly
A Roman Aquaduct at Ansignan.
A wine journey through the Cotes de Roussillon Villages of Caramany, Latour de France, Cassagnes, Montner, Rasiguères to name but a few…


A wine tasting lunch at Chateau de Jau beneath a huge mulberry tree, Cases de Pènne
04 68 38 91 38
Have a wander round Perpignan itself. Good shopping, beautiful and interesting churches and historic monuments, loads of bars, cafés and restaurants…. tourist office 0468663030 to check out guided tours
And for the kids….
COMPLEXE 66….SOMETHING FOR EVERYONE
 opposite the Mega Catillet cinema on the outskirts of Perpignan. 
Laser games for adults, bouncy castles, climbing and scrambling for the kids, big screen to watch the match….