Jane Mann's Art Revolution
 By Ellen Turner Hall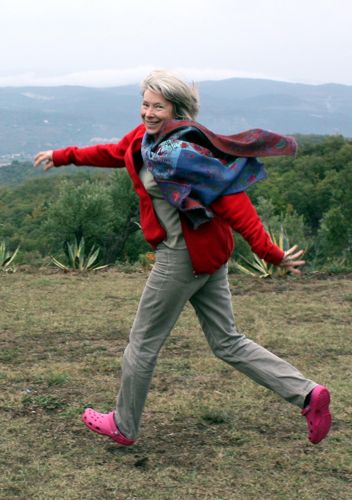 Jane Mann's latest book Art Revolution in the Roussillon, written in partnership with Brian Cotton, is a thoroughly good read, widely researched and generously illustrated.
Starting with a dedication to Jojo Pous of the Templiers Hotel, Collioure, the book brims with local characters and regional landmarks. It tells the story of the great art movements in 20th century art  seen from a local perspective. Based on letters and first hand interviews with friends, lovers and descendants, of among others Maillol, Matisse and Picasso, the revolution comes alive.
With a focus on regional gathering places, the authors present the painters and sculptors in the context of the sights, sounds and smells of Roussillon which nourished their talents and inspired their visions. Sculptors based in Roussillon, Maillol, Violet and Manolo, invited their careworn Parisian friends to join them in the south.  Matisse and Derain set up their easels side by side in Collioure. Picasso and Braque lived in the same house in Ceret. Etienne Terrus of Elne showed the visitors around the region and introduced them to collectors like de Montfreid of Corneilla-de-Conflent and Fayet of the Abbaye de Fontfroide.
The book includes a user-friendly guide to regional museums as well as sculpture tours: where to go, what to see, how to get there. This is the perfect way to discover for yourself the geniuses whose revolution has attracted artists and art lovers from all over the world to the Pyrenees Orientales.