Cafeclat 2013
Friday 27th September 2013



Writers on writing at the Templiers, Collioure 18h30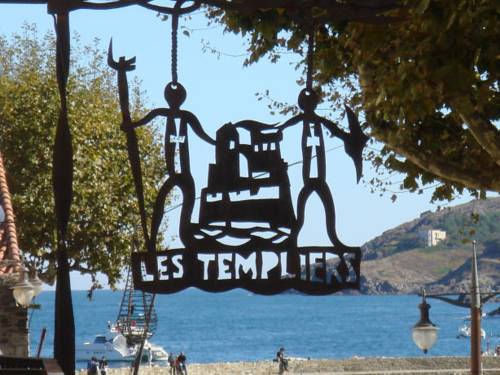 Le dernier vendredi de chaque mois, Caféclat invite des écrivains à présenter leurs œuvres et à partager leur amour pour le mot juste.
Rendez-vous au premier étage du café des Templiers, Collioure de 18h30 à 20h00. Entrée libre.
Caféclat 27 septembre 2013
Caféclat présente Ellen Turner Hall – Cote Vermeille Stories. Editions Talaia. En anglais.
Chacun des quatre villages de la Côte Vermeille a son propre caractère, sa propre saison, son propre élément. Dans chaque environnement arrive un étranger, seul et sans attaches. Un peu d'eau, des cendres fumantes, une huile aromatique, ou une mélodie d'enfance travaille sur les personnages et les amène au bord d'une nouvelle compréhension. Comme chaque personnage découvre son village, il apprend quelque chose sur lui-même. La transformation est parfois longue et douloureuse, parfois imperceptible comme une bouffée d'air.
The last Friday of each month, Caféclat invites writers to present theirbooks and share their love for the written word.
Meet at the first floor of the Café Templiers, Collioure from 18h30 to 20h00. Admission is free.

Caféclat presents Ellen Turner Hall – Cote Vermeille Stories. Editions Talaia. In English
Each of the four villages of the Cote Vermeille has its own character, its own season, its own element. Into each environment arrives a stranger, alone and unattached. A splash of water, smoldering ashes, an aromatic oil, or a childhood melody works on the characters and brings them to the edge of a new understanding. As each character discovers his village, he learns something about himself. The transformation is sometimes long and painful, sometimes as imperceptible as a breath of air.