P-O Life Classified Ads!
Selling your car, your bike, your partner? Looking for a new one? Offering garden tidy, cleaning, B&B, home made pies and pasties, spam fritters, lift to the airport….? You can even advertise your house for sale or rental
Nothing really beats a good old fashioned (online) version of classified ads, local to the P-O and easy to browse, contact and connect.
Facebook marketplace, eBay and all the rest can be great if you know what you're looking for but they roll down quickly and disappear.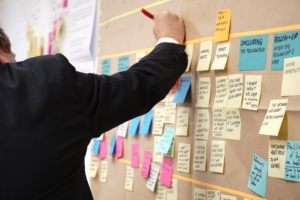 A history of Classified Ads
The oldest version of classified ads can be traced back to around 2000BC. The Ancient Egyptians used papyrus to create notices and wall posters
A while later, around 59BC, the Roman Empire began to publish daily acts (Acta Diurna) as ordered by Julius Caesar. The notices were carved into stone and metal and posted in public spaces. Quite a lot of hard work involved to sell your second hand toga!!
Today, it's a little easier to advertise! The form of small ads that we now know was first published in 1704 – the first ever newspaper ad in the Boston News-Letter, paving the way for the modern newspaper classifieds.
Our version of Classified Ads
No need for a chisel to carve your ad in stone. Just submit your classified advert for only 5 euros and get it in front of 5000 people on our email list. We will usually send just one per month so we don't swamp you with emails.
Simply supply the title, description and image if you have one, pay just 5 euros including VAT, which goes towards the upkeep of the website, and we will do the rest. (Remember: if you're selling tickets to this week's 'Pigs in Space' show, the email doesn't go out until the end of the month so only post ads that don't have a time limit.)
The cut off time is the last Wednesday of each month. The classified ads email will be sent out on the last Friday of each month. Whatever you're searching for or selling, send us the information by email to simon@anglophone-direct.com or visit http://po-life.com/classifieds
Nothing to buy or sell but enjoy browsing the small ads? Pop your email address in the box and we'll make sure that you receive the monthly email anyway.