Aujourd'hui Musiques, Perpignan
---
18th November 2016

-

27th November 2016
Event Navigation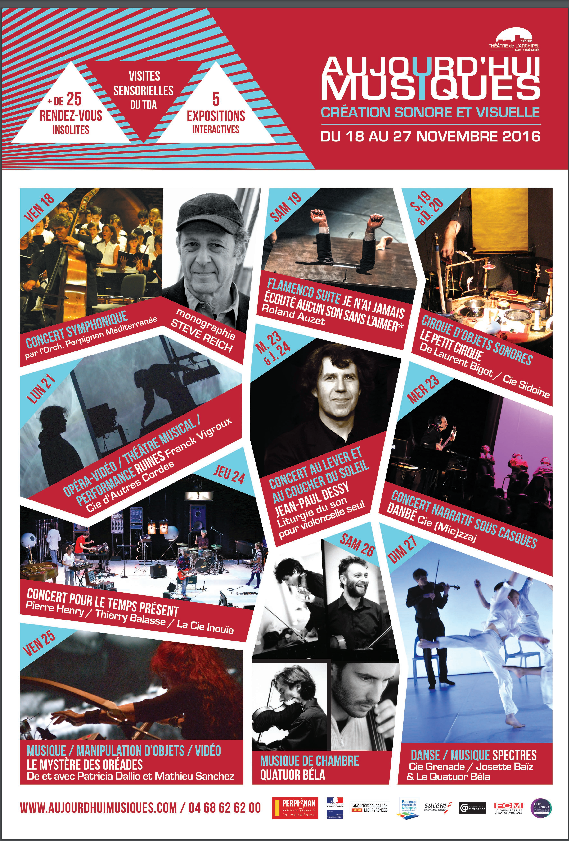 Aujourd'hui Musiques
25 years of audio and visual creativity
From Friday 18th to Sunday 27th November, the Théâtre de l'Archipel in Perpignan will host the Festival Aujourd'hui Musiques. Celebrating contemporary music in all its forms, the vibrant, rich programme honours the composers and creators behind the scenes as well as the performers on stage.
With hybrid shows of multimedia performances, combining installation, digital art, dance and music, this is truly a festival of today (aujourd'hui). Get closer to the action, or even take part yourself with interactive workshops and rehearsals commentated by directors and producers.
Many shows are free entry and the rest are offered at an affordable price, mainly between 8€-15€. The most expensive is still an accessible 22€.
200 artists over 10 shows, 15 performances and 8 concerts will enthrall, entertain and engage audiences of all ages. Check out the website for full details.