FESTI'KIDS. FREE ACTIVITIES FOR THE CHILDREN.
---
19th April 2016

-

29th April 2016
Event Navigation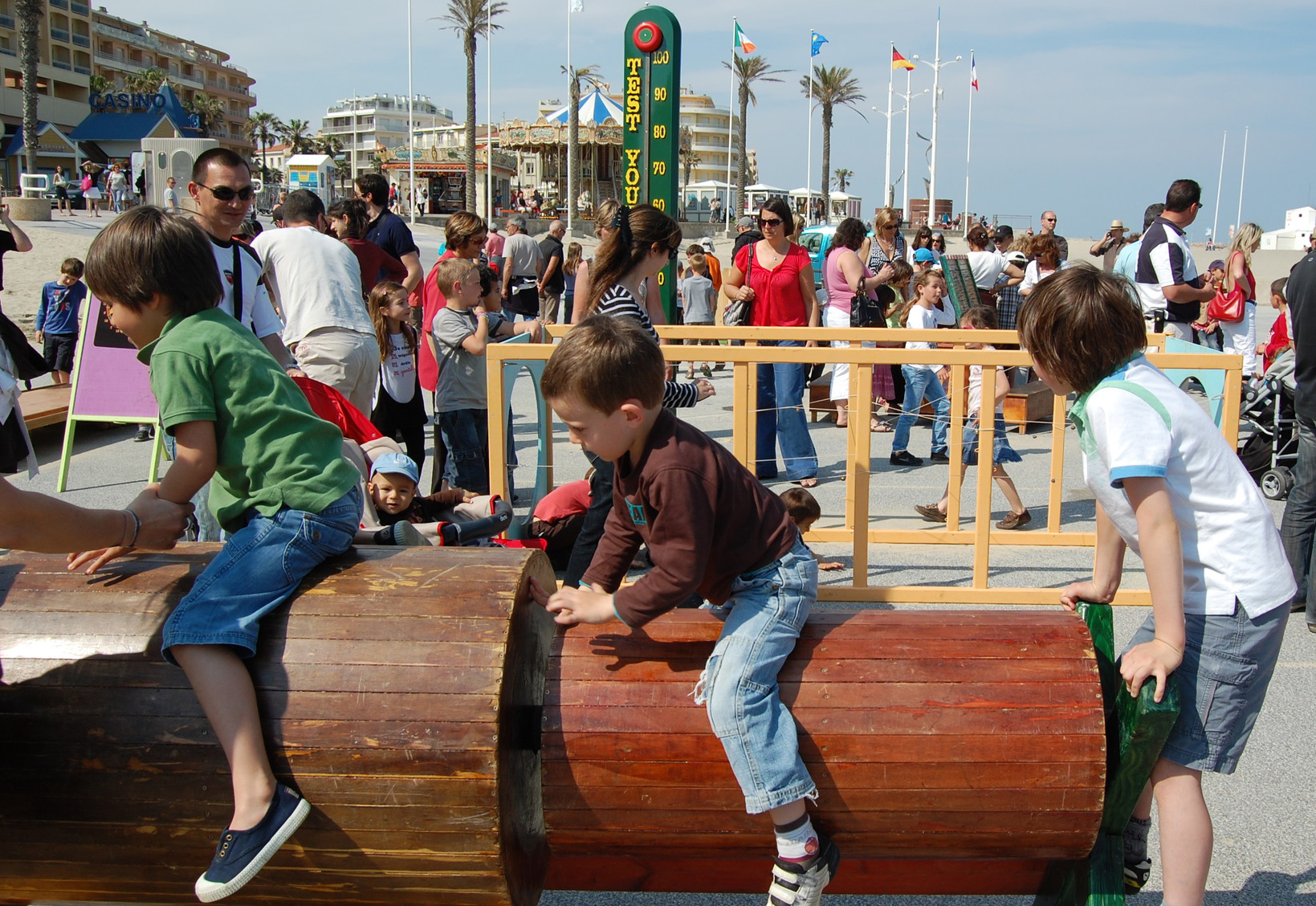 Painting, pottery, craft workshops with a sea theme, supervises bike rides, circus workshop, sandcastle competition, climbing wall, archery, judo, rugby, basket, tennis, beach tournament ….


Canet en Roussillon
TUESDAY 19TH


Création de 14 h 30 à 18 h : Peinture: sur le thème de la mer,
Poterie: poissons et étoiles en terre cuite, Flap: dessin sable ou petite bouteille sable de couleur, création de perle Hama &Jeux en bois.
WEDNESDAY 20TH
Mercredi 20 avril: Rando à vélo visite de l'étang départ à 10 h de la place Méditerranée retour à 12h encadré par l'amicale cycliste canétoise. Boisson offerte. S'inscrire pour prévoir l'encadrement. Vélo non fourni
THURSDAY 21ST
Atelier autour du cirque de 14 h à 18 h 30

FRIDAY 22ND
Concours de château de sable – sumo et bubble de 14h à 18h30 & Jeux en bois
TUESDAY 26TH
Après-midi sport : mur d'escalade – Bubble – tir à l'arc scratch – judo – rugby – basket – tennis de 14h30 à 18h
WEDNESDAY 27TH
Rando vélo : visite de l'arboretum départ à 10 h place Méditerranée
Beach sport : Tournoi de Beach pour les plus de 11 ans animé par l'UCPA sur l'espace beach du sud à partir de 14 h 30
THURSDAY 28TH
Skate park: Trottinette – skate – BMX à partir de 14 h 30
FRIDAY 29TH
Animation autour du vent : cerf-volant – éolienne & Jeux en bois
Toutes les animations sont prévues Place Méditerranée sauf le beach sport des ados à Canet Sud.
☞ Climbing wall (supervised by qualified staff): A chance for children to discover the joys of climbing.
☞ Giant wooden games: A dozen wooden games to entertain the whole family.
☞ Area for the young children: Educational games and motor skills.