Lest We Forget – 100 Years
---
4th November 2018

-

13th November 2018
Event Navigation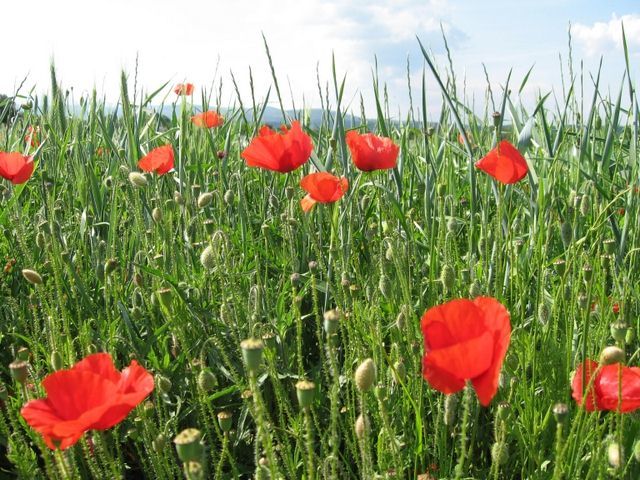 The Centenary of the End of WWI
"The sons and the daughters of the people have done it"
Prime Minister David Lloyd George
11th November 1918

2018 marks 100 years since the end of World War I and the region will be commemorating the centenary with a host of events across the weekend. Contact your local office de tourisme for info on what's going on where you are and check out our list below.
Perpignan
Monday 5th
11.30am Inauguration of the restored Monument aux morts
Tuesday 6th (7pm) & Wednesday 7th (8pm)
Theatre Production: Du Bruit et de Fureur at theThéâtre de l'Archipel
Saturday 10th
10.10am WWI in music and literature at the Médiathèque
3pm Inauguration of the memorial to Perpignan residents lost during WWI at Square Bir Hakeim
Sunday 11th
8.45am Peace bell inauguration and memorial mass
10.30am Unfurling of the flag of peace on the Esplanade du Souvenir Français
11am Commemoration service in the allées Maillol
4.30pm Concert: Tsigane et Requiem pour la paix
Tuesday 13th
6.30pm Dance performance inspired by WWI at the Conservatoire (free)
Monday 5th – Sunday 11th
Exhibition: Regards d'enfants d'hier et d'aujourd'hui at the Couvent des Minimes
Until 2nd December
Exhibition: Perpignan pendant la Grande Guerre at the Couvent des Minimes
Saint Cyprien
Friday 9th
2pm Commemorative walk (primary school students and veterans) and laying of flowers
3pm Songs and poems inspired by Les Poilus
Saturday 10th
2.30pm – 3.15pm Film screening 'Le Souvenir Français) at the Mairie
3pm – 5pm Family Escape Game – solve codes and enigmas based on WWI
Sunday 11th
11am Commemoration service
12pm Releasing of white doves
12.15pm Speech from the Maire
12.30pm Vin d'honneur (apéritif)
Friday 9th – Wednesday 14th
Exhibition: Les As de la Grande Guerre at the Médiathèque – images honouring the great aviators from WWI
Monday 19th – Friday 23rd
Exhibition: 11 novembre at the Collections de Saint Cyprien – war drawings by François Desnoyer as well as an exhibition of art work created by local college students
Le Boulou
Friday 9th
6pm Conference : '1918, des Offensives allemandes à la victoire' by Renaud Martinez at the Mairie
Sunday 11th
9.30am Mass of Peace at Eglise Sainte-Marie
10.45am Commemorative procession (from the Mairie)
11am Ceremony at the monument aux morts
11.45am Apéritif at the Mairie
Thursday 1st – Thursday 15th
Exhibition: Renefer : Correspondances et Œuvres de Guerre 1914-1918 at the Maison de l'Histoire – correspondence and artwork by Renefer during his time at the Front
Monday 5th – Friday 30th
Exhibition: Hommage aux Boulounencqs de la Grande Guerre at the Médiathèque – honouring the residents of Le Boulou during WWI
Thuir
Tuesday 6th
3pm Unveiling of commemorative plaques for local soliders at the two primary schools
Sunday 11th
9.45am Commeroative service at the Mairie
3pm 'Murmures des tranchés' – theatrical production for the whole family at the Théâtre des Aspres
Friday 26th October – Friday 28th December
Exhibition: Centenaire de la Première Guerre Mondiale at the Salle Jeantet
Argelès sur Mer
Thursday 8th
6.30pm War stories from Occupied France told from a female perspective
Sunday 11th
10.30am Speech from the Maire
11am Sounding of the ceasefire followed by procession to the cemetary for wreath laying and inauguration of the monument aux morts
2.30pm Film screening Au revoir la-haut at the Cinéma Jaurès
Maureillas las Illas
Saturday 10th
8.30pm Theatre production inspired by Clémenceau "Père de la Victoire" at the Musée du Liège
Sunday 11th
10.30am Commemoration service
Exhibition: L'affiche dans la Guerre at the Mairie
Théza
Sunday 11th
10am Inauguration of exhibitions (see below)
10.50am Commemoration service at the Monument aux morts
12pm Vin d'honneur at the Salle des fêtes
Monday 5th – Tuesday 27th
Exhibition: Les enfants de Théza morts pour la Patrie, Théza pendant la Grande Guerre, Le Monument aux morts, La Grande Guerre et le Roussillon at the Mairie
Exhibtion: La Grande Guerre racontée en bande-dessinée at the library
Ille sur Tet
Friday 12th October – Tuesday 13th November
Exhibition: Portraits de Poilus de la Communauté de Communes Roussillon Conflent and artwork by local school children.
Prats de Mollo
Friday 2nd – Tuesday 7th
Exhibition: La Grande Guerre at the Mairie
Céret
Sunday 11th
11am Commemoration service