Parade of the 'Rois Mages', Perpignan
---
Event Navigation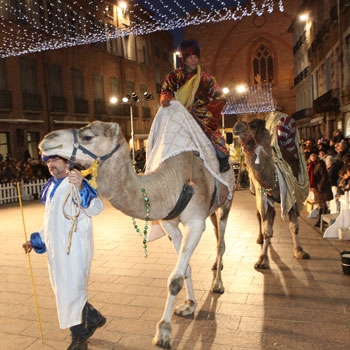 Saturday 7th January at 15h
Les Rois Mages – The Three Wise Men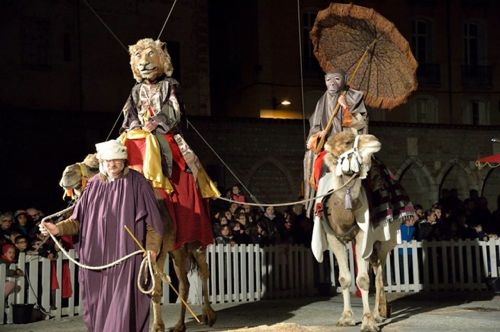 Pop into Perpignan for the 'Fête des Rois' and check out the 'Cavalcade des Rois Mages'.
This parade through the streets on horse and camel back, represents the kings, Gaspard, Melchior and Balthazar, who followed the star of Bethlehem to bring Gold, Frankincense and Myrrh to the baby Jesus.
Exotic dancers, jugglers, fire eaters, a variety of animals….and satsumas and hot chocolate for the kids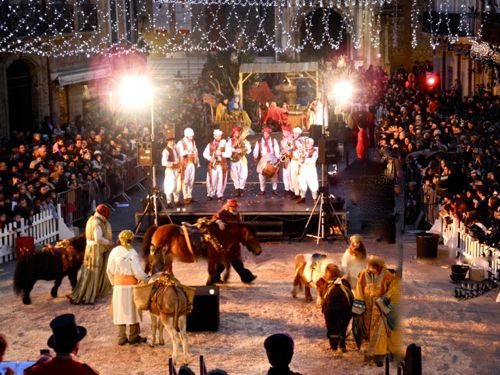 The kings will collect letters from children, containing their wishes (remise des vœux) for loved ones, which will be read out at the magnificent Campo Santo, accompanied by the bells of the carillon, amidst an oasis of palms, light and interesting animals and characters.
The procession will also contain 'gégants', enormous painted papier-maché figures, sometimes 14 or 15 ft tall, with traditional clothing and a person inside. They usually appear in couples, often as king and queen, or some important person in the history of the town and differ from commune to commune, each town having its own 'gégants'