Monday 18th – Sunday 24th August 2014 – Banyuls-sur-Mer
FESTA MAJOR DE BANYULS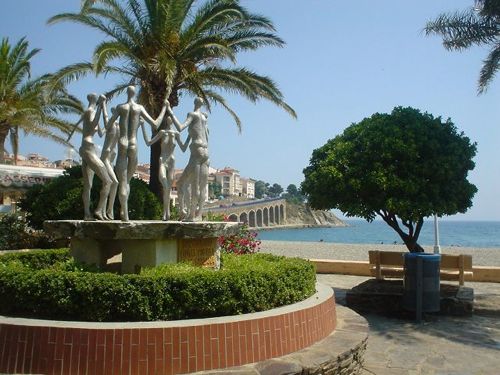 A week of sardanes, music, dancing, beach games for kids, funfair, BBQs, fireworks….
Monday :
☛ Festival AMusikenvignes (
Quatuor Opale, violons, alto, violoncelle, (dégustation de vin par Cave l'Etoile et mignardises par le Fanal – Entrée 5EUR),
18h, Mas Reig. Pétanque Cru Banyuls (doublettes mixtes)
21h, Clos la Phine.
Tuesday:
☛ Animation musicale avec l'orchestre Tony Bram's, 21h30, place Paul Reig.
Wednesday
☛Eden Circus, 20h30, parking de la rivière
Animation musicale avec l'orchestre Newzik,21h30, place Paul Reig.
Rifle organisée par la pétanque Cru Banyuls, 21h, salle Novelty (climatisée)
Folklore catalan avec la Joventud, 21h30, place Paul Reig
Friday
☛ Chasse aux trésors, 16h30
☛ grillade (asso. Les Nuls), 19h, plage centrale
☛ Fiesta Latino Show 21h30, place Paul Reig
Saturday
☛ Sardanes avec la cobla Les Alberes, 11h et 17h
☛ Animations pour enfants,16h30
☛ grillade 19h, plage centrale
☛ Feu d'artifice à 22h suivi d'un bal avec l'orchestre Soledad
Sunday
☛ Messe avec la cobla Sol de Banyuls, 9h, Eglise St Jean Baptiste Passe-ville, 10h30
☛ Sardanes avec la cobla Sol de Banyuls, 11h30 et 17h
☛ Sandball (asso. Banyuls Handball) toute la journée, plage centrale
☛ Folklore catalan, Feu d'artifice, Grillade, à partir de 19h, plage centrale Bal avec l'orchestre California, 21h30
More info: 04.68.88.78.09
A star still shining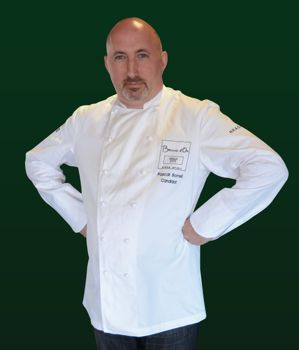 Michelin stars are awarded to "restaurants offering the finest cooking, regardless of cuisine style" so why did Pascal Borrell, talented former chef of the much talked of Maison du terroir in Maury, voluntarily give up the hard earned star awarded to the restaurant?
Out of the five restaurants in the department awarded Michelin stars, only two remain.
Jean-Paul Hartmann lost his star at the Almandin in Saint Cyprien, Bart Thoelen gave up the Palmier in Laroque-des-Albères and in September 2012, Pascal Borrell surrendered his star on the Maison du terroir in Maury. However, whilst a restaurant can lose, or voluntarily surrender its star, a Michelin-starred chef remains a Michelin star holder for life.
Pascal explained that, economically, a Michelin starred restaurant could simply not survive in the little village of Maury. The need to drive there cut out long liquid lunches, the lack of other entertainment or activities along with acceptably higher prices for gourmet grub ruled out families, few local companies within a wide radius meant no group business lunches or dinners…so with great sadness, Pascal jumped before he was pushed!
However, his star continues to shine as brightly as ever in the newly opened Le Fanal in Banyuls-sur-Mer.
Fresh and creative vegetables, foie gras 'maison', fish and seafood straight out of the sea onto your plate, delicious and inventively prepared meat dishes such as lamb 'en croute', grilled rabbit with snails, desserts to melt for … And of course, all the wines on the wine list are exclusively local!
Pascal invites you 'à table' to sample his mouth-watering creations overlooking the port in Banyuls-sur-Mer, with menus starting from 19 euros for 2 courses.
A warm welcome awaits!