Midweek minibreaks in the Mountains – Come slide on the uncrowded pistes…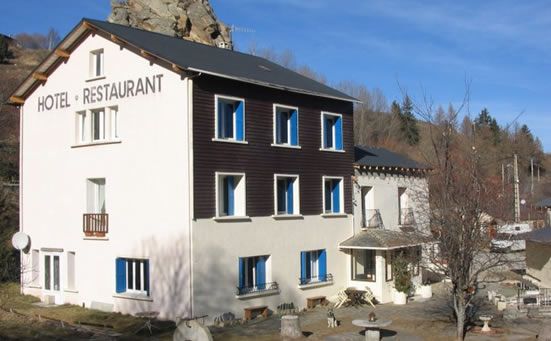 Winter is here & it's time to have fun… in the mountains. The Pyrenees Orientales are not just about beaches, wine and rugby. Winter brings a whole array of new activities and the mountains of the P.O. are the perfect playground.
The temperatures may drop but with the fantastic sunshine record of our region it is rarely miserable, just dress accordingly and go have some fun. Here's just an insight into what is on offer.
Downhill skiing or snowboarding in the Neiges Catalanes is a wonderful experience; there are not many places in the world you can ski whilst taking in views of the sea.
The ski slopes are unbelievably uncrowded especially midweek and out of the school holiday periods. With a total of eight ski stations in the area, offering over 300 kilometres of pistes for all abilities, there is something for everyone.
The Cambre d'Aze is the first station you arrive at from the Perpignan direction (joining Saint Pierre Dels Forcats and Eyne villages) There you can cruise down the green piste  "La Promenade en Forêt" or for the experienced skier, pit your whits down the "Font Frède" -it's the longest patrolled off piste couloir in the Pyrenees.
With its north facing slopes the snow remains in good condition all day and you can still take in the rays whilst sitting on the chairlift or sipping a mulled wine at the cafés of Eyne.
Then don't be afraid to explore the area as each of the ski stations have different styles and characters.
Further along the Cerdagne valley Puigmal has stunning views right into Spain, you feel truly up into the mountains below the jagged peaks hanging above the pistes at Porte Puymorens towards the Andoran border. Font Romeu has mellow blues and rapid blacks, heading into the Capcir valley Les Angles has a great mix of pistes and snow park, Formigueres offers even more fun through the trees and Puyvalodor with its alpine meadows is worth making that extra effort to reach.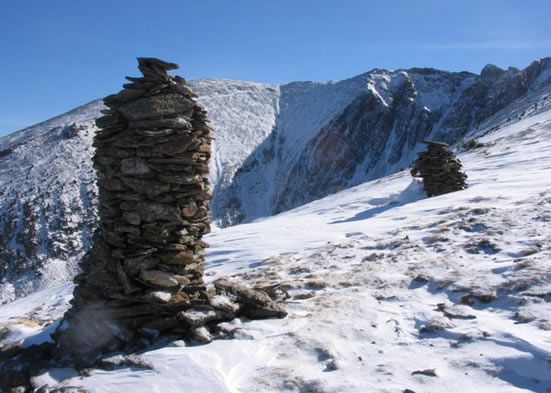 With a favourable snow fall, how about trying Cross Country Skiing? The nationally renowned area at  Col de la Llose is a great starting point for this more energetic discipline. The visitor centre has a café, information point and hire centre to help get you started.
If skiing really isn't your cup of tea then why not get out for a winter walk?
Depending on your level of adventure this could just be a stroll on dry frozen trails with views of snow covered peaks, even in the depth of winter the sun can feel incredible on your face leaving that warm glow.
For the more adventurous, try heading out on snowshoes, or 'raquettes' as the French call them. They are very easy to master and give you the freedom to decide whether you follow a waymarked circuit or go more off the beaten track. If you fancy the later then it is well worth considering hiring a guide.
An Accompagnateur will not only offer you a much safer 'off piste' experience but will also be able to bring the winter wilderness to life as they are well versed on the tracks, travels and activities of the wildlife found in the winter landscape.
There are two qualified English Accompagnatuers working in the Cerdagne and Capcir and they can be contacted independantely or you can join them on one of their organised outings throughout the winter.
For those of you looking for that extra special winter experience, you could try two Husky sledging outfits for a taste of 'mushing'. Flying around the forest behind a pack of incredibly enthusiastic dogs can be breathtaking!
After expending all that energy the incredibly popular thermal baths of the area at St Thomas, Llo and Dorres are a wonderful way to unwind and distress. Soaking yourself in steaming waters of 37 degrees whilst taking in the surrounding spectacular scenery is a truly magical experience. It's like swimming in a hot water bottle!
There are a whole host of other possible winter activities, so hopefully with a little imagination these will give you some reason to look forward to winter.
As an ideal location for your 'mountain minibreak' why not come and stay at Mouli Del Riu Chambres & Table d'Hôte at Saint Pierre Dels Forcats…Tel 04 68 04 15 30 www.moulidelriu.com owned and run by Ian and Angela Pendry. They offer a warm welcome to their guests and can give you all the information you require to get the most out of your winter break.
Mouli Del Riu Chambres & Table d'Hôte
Saint Pierre Dels Forcats…
Tel 04 68 04 15 30
www.moulidelriu.com