Travel Insurance UK v France… ..No contest!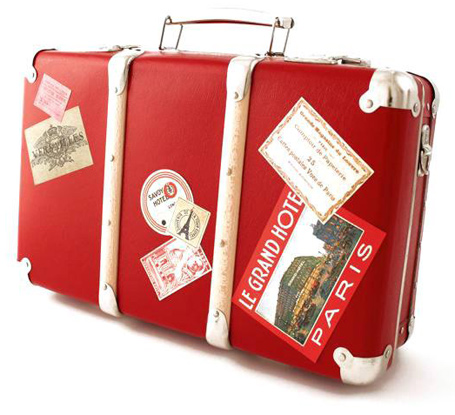 My Papa, a fit and sprightly gentleman in his late eighties, struggled for ten years or more to find himself decent travel insurance in the UK.
When he finally found a company that was prepared to insure him at his age, the hoops he had to jump through, questions he had to answer, proofs of good health and past illnesses he had to provide, and finally the astronomical premium he had to pay, very nearly put him off travelling at all.
In the end, he did find a good, though costly policy, but there were enough insurance company escape routes in it to empty a prison.
It came as a surprise therefore to find that in France, there is NO age limit or medical history required to take out travel insurance, you are NOT penalised if you have the misfortune to have suffered from a chronic or serious illness, as in the UK, or told that the policy will not pay out on claims related to a past illness.
Policy prices seem so much more reasonable too. For example, in 2019, a worldwide annual family policy for Mum, Dad and as many children as you care to admit to, could cost from as little as 95€ tout compris! Of course, between Brexit and Covid, insurance companies are constantly reviewing their tarifs, but the prices for travel insurance still beat British insurers hands down.
And did you know too that limited travel insurance is already included in many home insurance policies? Check it out with your agent, it could well save you a few quid.
USEFUL INSURANCE VOCAB
✎ Une assurance voyage – travel insurance
✎ Un courtier (d'assurances) (insurance broker)
✎ Un/une assure(e) policy holder
✎ Une déclaration de sinistre – an insurance claim
✎ Une franchise – excess
✎ Une catastrophe – naturelle natural disaster
✎ Un cas de force majeure – unforeseen act of nature
✎ Bonus-malus – no claims bonus
✎ Attestation d'assurance – proof of insurance
IT'S ALWAYS WORTH GETTING MORE THAN ONE QUOTE, AND OFTEN EASIER TO DO FACE TO FACE. HERE ARE SOME ENGLISH SPEAKING INSURANCE COMPANIES ON YOUR DOORSTEP.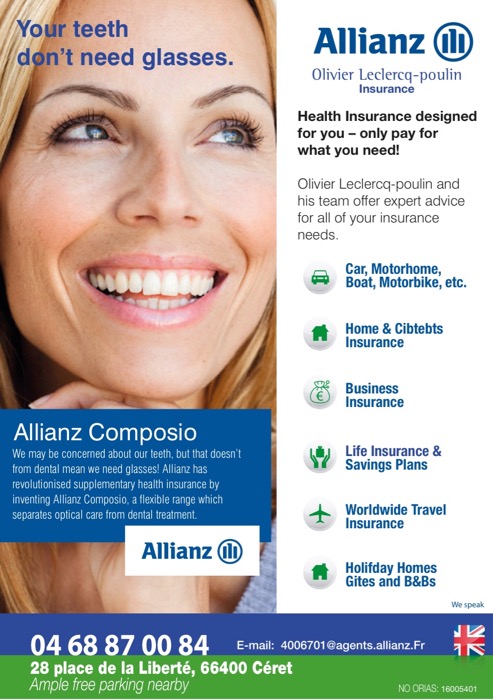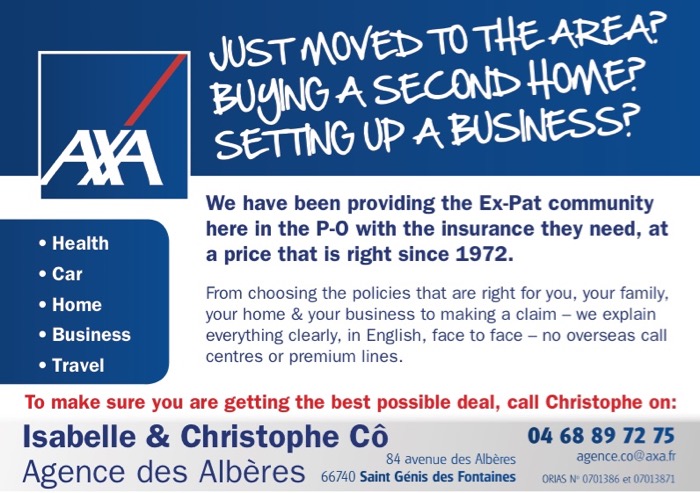 ---
Perles des assurances (true insurance statements)
✎ J'ai été victime d'un accident de travail alors que je faisais la sieste sous un pommier.
✎ Je conduisais depuis 40 ans lorsque je me suis endormi au volant.
✎ C'était jour de verglas. Je circulais très lentement dans ma voiture, quand le piéton m'a doublé à toute vitesse, par la droite et sur les fesses.
(pommier – apple tree volant – steering wheel verglas- black ice circuler – to drive doubler- to overtake sur les fesses – on his bottom)