Les Puces d'ARTgelès
---
Event Navigation

SUNDAY 6TH NOVEMBER, ESPACE JEAN CARRERE, ARGELÈS 
Don't miss Les Puces d'ARTgelès if you enjoy browsing some great art, sculpture and photography, often at knock down prices.
Amateur and professional sculptors, photographers and painters can rent a stand and sell off their artwork at reasonable prices. Around 50 artists are expected. It's a chance for artists to unclutter their studio for the next wave of masterpieces – and many don't want to take anything back home.
Admission is free for the public.
There will also be a free art workshop for children from 6 to 12 years from 15h to 17h.
If you're an artist, pop into the galerie Marianne from the 18th – 26th  October and book a stand (6 or 7euros depending on size)  if you would like a chance to exhibit and sell your own artwork on this day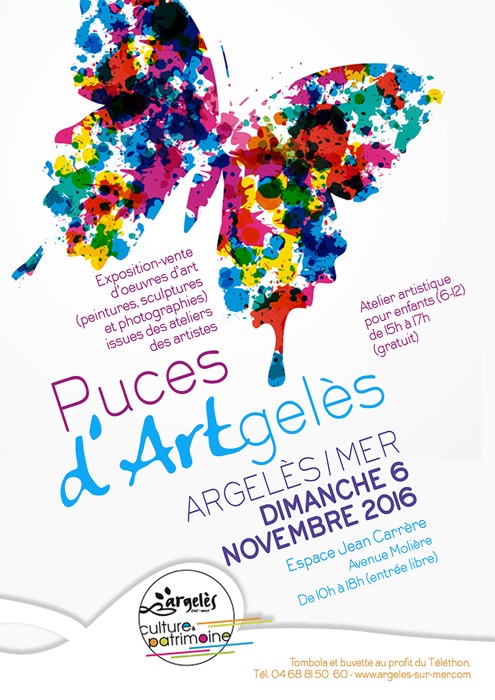 More info….04 68 81 50 60