The curious case of a Céret pavement – part 3
By Peter Spencer
Having recently discovered a piece of pavement art adjacent to the Mairie and the old tourist office in Céret, P-O Life reader, Peter Spencer, did a little digging and unearthed some interesting details about artists who were drawn to Céret and the Pyrenées-Orientales.
Read the full story here then catch up last week's instalment here and then read on for the final artists.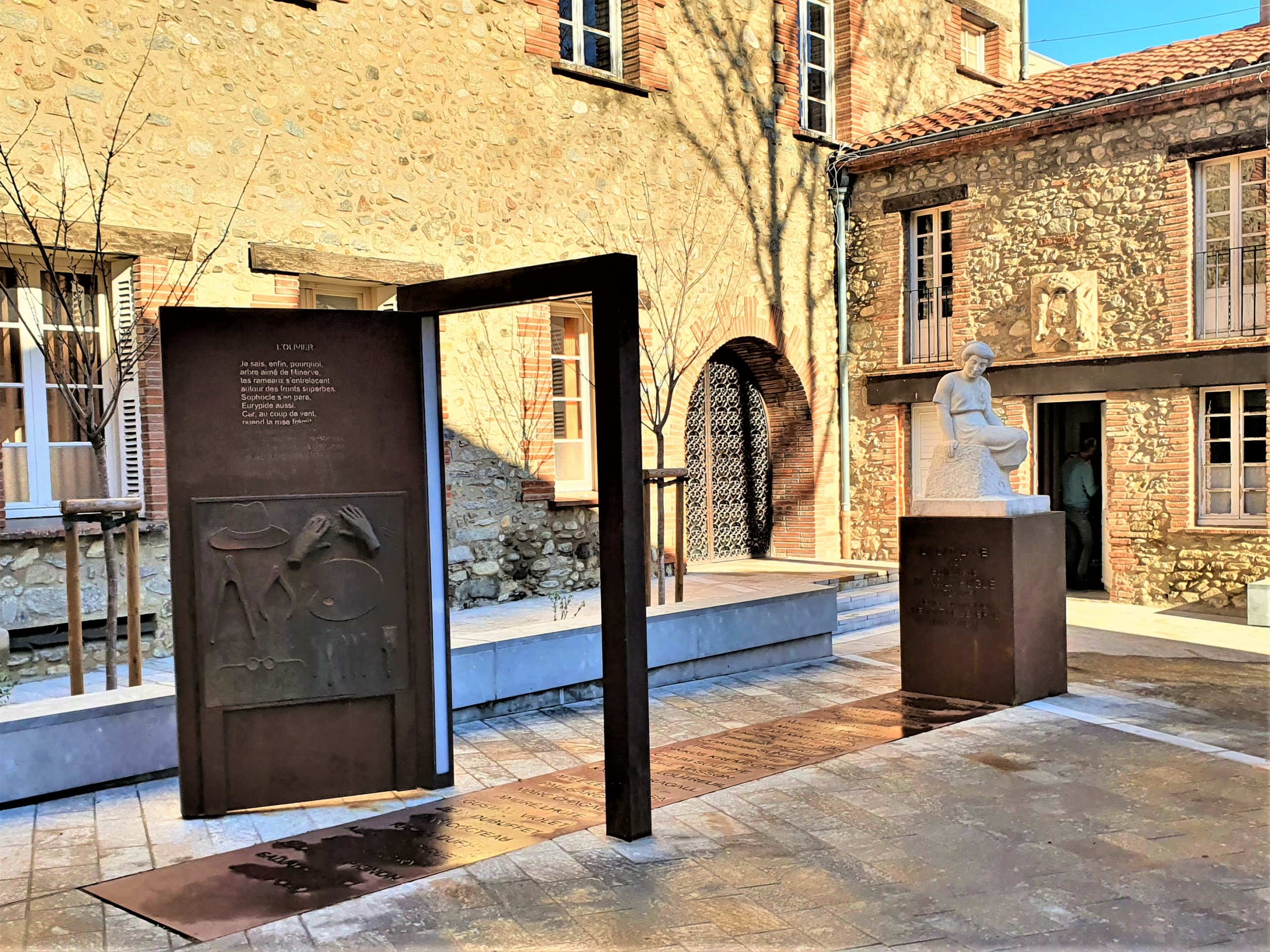 Chaim Soutine
A major player in the expressionist movement, Belarussian-born Soutine took inspiration from classicists such as Rembrandt and Courbet. More interested in shape, colour and structure, as opposed to representation, he formed a bridge between traditional approaches and the newly developing abstract expressionism.
Find out more here.

André Masson
Initially interested in cubism, Masson later turned to surrealism and experimented with both automatic drawing and altered states of consciousness. Masson was living in Spain during the Retirada and was condemned as a degenerate by the Nazis during WW2
Find out more here.

Maurice Loutreil
Known as a peintre maudit (acursed painter), Loutreil's mother died just after his birth and his father, when he was just 9. He came to Céret, plunged in depression after splitting with his then lover, painter Suzanne Dinkespiller.
Find out more here (there is no Wiki entry in English I'm afraid and the French entry is far from complete).

Josep Maragall i Noble
Maragall i Noble lived for many years in Céret, having also extensively travelled in France, Italy and the USA. As well as being a self-taught artist, he was a translator and translated the autobiography of Saint Teresa de Lisieux.
Find out more here.
*Disclaimer: I'm not entirely sure I have a correct image of Josep. His name is recorded in different forms.*

Appel·Les Fenosa
Modernist, evolutionist, anarchist, Fenosa refused military service in Spain and moved to be among artistic circles in Paris. Friends with Max Jacob, Jules Supervielle and Picasso, who encouraged into sculpting.
Find out more here.

Pau Gargallo
Artistically trained in Barcelona, Gargallo created 3D forms from flat metal plates, paper or cardboard. He incorporated cubist ideology into his pieces, showing only half a face, or just one eye. He also created more traditional sculptures in bronze and marble.
Find out more here.

Marc Chagall
An early modernist, Chagall tried his hand at many different media; painting, drawing, stained glass, ceramics, tapestries and more. His unique style reflected his Eastern European and Jewish heritage.
Find out more here.
Andre Lhote
More than just a cubist painter, Lhote was an art teacher and author. Trained in wood-carving by his father, he painted in his spare time, inspired by Gauguin and Cézanne.
Find out more here.