Les Restos du Coeur
J'ai une petite idée'…..
Les Restos du Coeur is a French charitable association which provides food packages and free meals to the poor and homeless, organised and served up by 45 000 volunteers around France.
There were several hundred volunteers in the PO last year but more are always welcome, particularly if you have a skill such as IT, painting, help with form filling…. that you are able to pass on.
The concept was originally launched by popular French comedian Coluche, in August 1985 on a radio programme.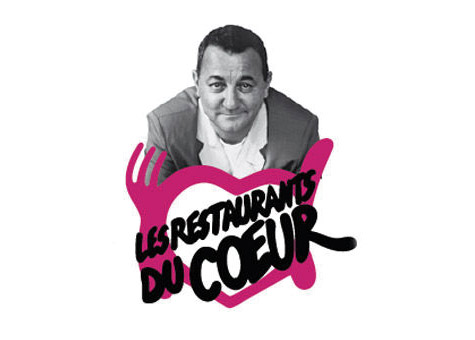 It quickly became the 'in' thing to support and was backed by television and pop stars, artists, sports personalities, media and politicians throughout France.
The death in 1986 of this big hearted clown only strengthened the resolve of his many famous friends to continue to support the cause that he had created.
'Les Enfoirés', (a rather rude word if you look it up in the dictionary but I will loosely translate it as the 'rascals'), some of France's biggest stars who performed in an annual benefit concert whilst he was alive, continue today to meet up for concerts throughout France, donating proceeds to the Restos du Cœur.
By doing so, they prompt the media to explain the goals of the organisation and remind people of where they can donate or volunteer.
Today, the organisation has centres all over the P-O and distributes more than a million meals over the winter period. They also run 'Les Restos bébés du cœur' for children, and are always in need of baby products and clothing, high chairs, prams, toys…..
As well as donations of food, furniture, cutlery and crockery and of course any financial aid, Les Restos du Coeur badly need vehicles and more space for storage, so if you have a large empty building available, they would love to hear from you!
27 rue Monticelli
66000 PERPIGNAN Tel 04 68 85 04 53
Email: restosducoeur66@wanadoo.fr
SITE

---
Le Secours Populaire



Tout ce qui est humain est nôtre"
If you happen to come across a green Father Christmas, Santa has not gone 'bio'! He is the 'Pere Noel du Secours Populaire' and his job is not to hand out presents but to collect them.
The Père Noel du Secours Populaire has been giving the real Papa Noel a hand since 1976. He is green 'comme l'espérance' and hands out happiness in his aim to provide Christmas festivities and presents for families who are unable to be 'merry' at Christmas, due to poverty or other circumstances. You should see evidence of him all over the region over the Christmas period.
Created in 1945, the Secours populaire français is one of the most active charities in France, dedicated amongst other things, to exclusion problems related to children and poor families, provision of food and clothing, professional integration, access to culture, sports, hobbies, health, holidays, defense of human rights…………….
---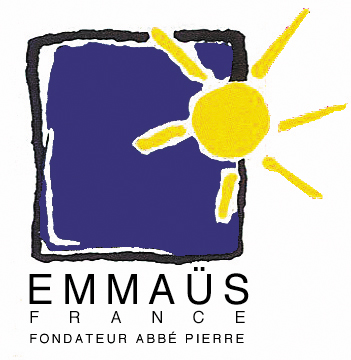 ---
Emmaus
Emmaus was founded in Paris in 1949 by Father Henri-Antoine Groues, Catholic priest, MP and former member of the French Resistance during WW2.
He was better known by his resistance name of Abbé Pierre.
When a desperate, suicidal man came to him for help, he took him in and asked him to join in his mission to help the homeless.
Georges became the first of a group of 'Emmaus Companions' supported by and living in the home of Abbé Pierre, working to build temporary homes for those in need.
When the money ran out, Abbé Pierre toured the restaurants and businesses of Paris begging for donations. His 'companions' were outraged. There had to be another way. They became rag and bone men, going through bins, collecting people's unwanted items and selling them on….and so Emmaus was born.
Donate any unwanted items by taking them along yourself or arrange for larger items to be collected.
Mas Garria, Pollestres – 04 68 54 59 60
---
The AFM Telethon (l'Association Française contre les Myopathies et les maladies neuromusculaires)

A yearly event, taking place this year on the first weekend of December, the AFM Telethon is France's major fund-raising event.
Behind the fun and entertainment is the raising of funds to support AFM's research programs and services for people with neuromuscular diseases and to inform the general public about rare genetic disorders.
For those who fight every day against a devastating disease, each Telethon is a new step on the road to victory over these diseases. Your donation will help accelerate research progress and raise patients' hopes.
FIND OUT MORE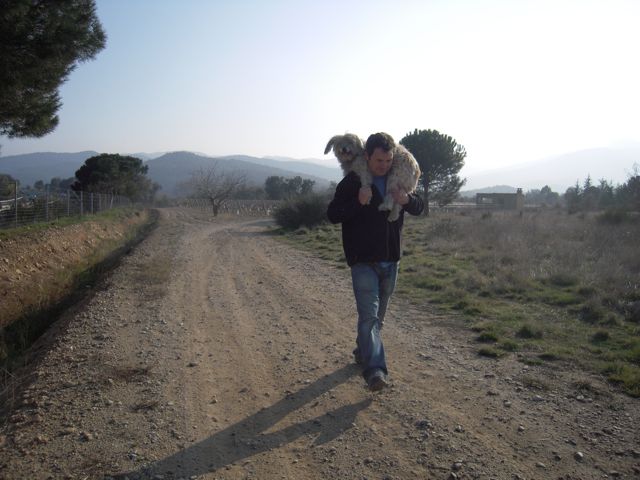 ---
… and please don't forget the SPA (Societe Protectrice des AnimauX) and the many animal refuges around the region who are desperately in need of support this winter
REFUGE SPA LE JARDIN DE LA PADRINE – TORREILLES
Route de Villelongue 66440 TORREILLES Tel: 04 68 28 20 36
REFUGE SPA DE PERPIGNAN
Lieu dit la Llabanère 66000 PERPIGNAN Tel: 04 68 57 20 43
…….and many, many more.