Enter the magical universe of Jules Verne as interpreted by "Les Pritchard's". Eric Pritchard and his wife Sabine propose a unique vision of the great French writer, inventor and visionary in a series of paintings and sculptures in the Capelleta of Céret.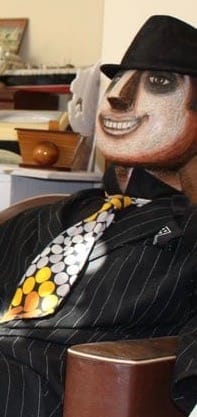 In their Perpignan workshop sits a stiff and silent gentleman dressed in fedora, yellow tie and pin-striped black suit – a whiff of Eric's whimsy. Eric said that the mixture of his British and Sabine's Catalan sensibilities made a surprising "casserole". The result is at first view playful and joyous : round, generous forms in unusual and provocative poses inspired by the circus, the cinema or childhood.
Yet on closer examination the art points to a darker reality.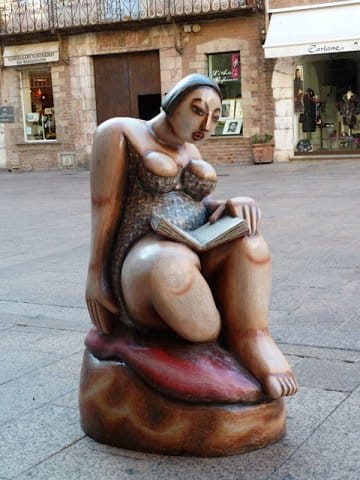 Homelessness is evoked by two sculptures: one of removal men lifting a red velvet chair with a woman still sitting on it and another piece of a group of three sleeping bodies sandwiched together on a public bench. Sexual harassment in the office is the subject of at least two pieces portraying an ogling boss and a half-dressed secretary.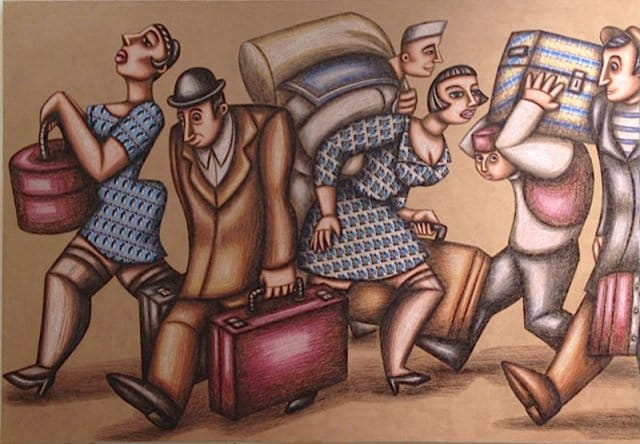 In a homage to the original book cover designs of Verne's best-known works (Fantastic voyages, Journey to the centre of the Earth, 20,000 Leagues under the sea and Around the world in 80 days), Les Pritchard's have re-imagined them in their own style.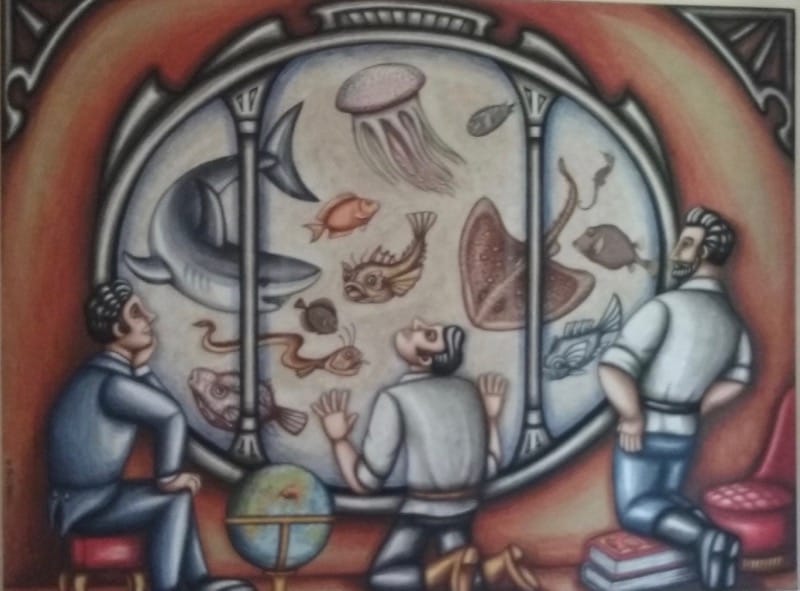 Although they have reproduced the original elephant-head motif, as well as anchors and other nautical symbols, in "Voyages Extraordinaires Des Pritchard's" their self-portraits in Safari suits appear in the medallion just under the title. As in the sculpture of three people whose lifeboat is being attacked by a giant octopus and in the painting of men discovering through a porthole the marvels of sea life, we are enthralled by the danger, beauty and variety of the world according to Les Pritchard's.