Have you just swapped your UK driving licence for a French one in anticipation of Brexit?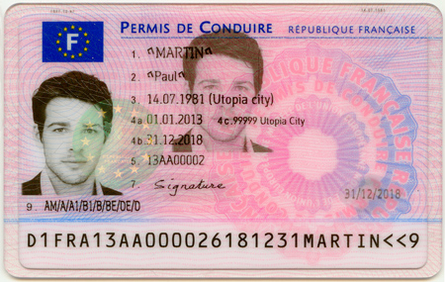 Well, it never does any harm to be ahead of the game, particularly in these times of change, but it seems that British citizens resident (185 days or more) in France can now continue to use their UK driving licences until they expire, even in the case of a no-deal Brexit. they also have the option to change to a French licence but it is not required by law..
Those who cannot prove residency will have up to one year to apply for a new licence.
This new information comes not long after UK citizens in France were advised to exchange their driving licences to French ones pre-Brexit, causing a rush of applications which flooded the issuing prefecture offices in Nantes.
If you are stopped and questioned about your British licence, these rules, updated in March 2019 on the official government site, apply.
---
USEFUL VOCAB AT END OF TEXT IF NEEDED
Si vous résidez en France et avez un permis obtenu dans une État de l'Espace économique européen (EEE), ce permis est valable en France si les conditions suivantes sont remplies :
Vous avez l'âge minimal pour conduire le véhicule de la catégorie équivalente (au moins 18 ans pour le permis B)
Le permis est en cours de validité
Vous en respectez les prescriptions médicales (port de lunettes obligatoire, aménagement du véhicule pour tenir compte d'un handicap, etc.)
Vous n'avez pas été sanctionné par une suspension, restriction ou annulation de votre droit à conduire dans le pays qui vous a délivré le permis
Vous n'avez pas obtenu votre permis pendant une période où vous aviez l'interdiction en France de demander un permis de conduire
Si vous remplissez toutes ces conditions, vous pouvez conduire en France avec votre permis tant qu'il est en cours de validité.
Dans le cas contraire, vous n'avez pas le droit de conduire en France avec ce permis européen. Vous devez attendre de remplir toutes les conditions (par exemple attendre l'âge requis ou la fin d'une suspension du permis) ou repasser votre permis en cas d'annulation.
Si vous le souhaitez, vous pouvez demander l'échange de votre permis contre un permis français (c'est possible même si votre permis étranger n'est plus en cours de validité). Toutefois, l'échange est obligatoire uniquement dans les 2 cas suivants :
Vous demandez une nouvelle catégorie du permis (extension)
Vous commettez en France une infraction entraînant une perte de points, une restriction, une suspension, ou une annulation de votre permis
obtenu – obtained
valable – valid
remplies – fulfilled
en cours (de validité) – in progress
port de lunettes – the wearing of glasses
aménagement – fitting out
sanctionné – disciplined, charged…
annulation – cancellation
droit à conduire – right to drive
tant qu' – for as long as…
Dans le cas contraire – otherwise
Si vous le souhaitez – if you wish
même si – even if
Toutefois – however
uniquement – only
dans les 2 cas suivants – in the following cases
une infraction – a crime
une perte de points – loss of points