with Simon Bridges
In the latest of his reports on local golf courses, Simon Bridges visited Castello Pitch & Putt near Figueras.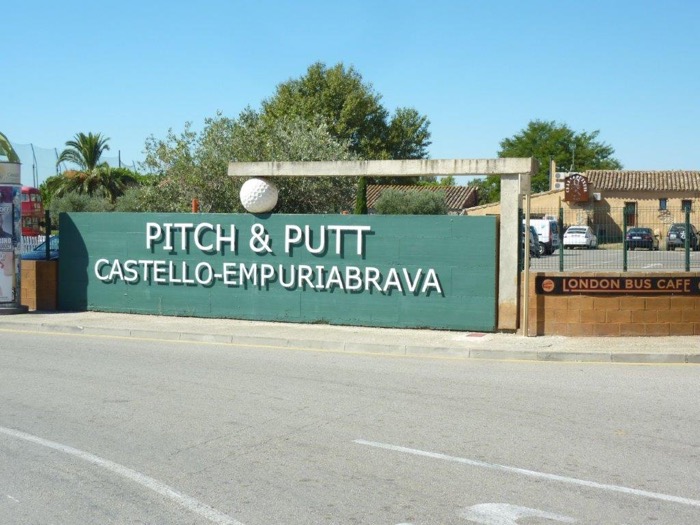 Castello Pitch and Putt golf course is tucked away a corner of Figueras. It is a sort of green oasis amidst the urban sprawl and looks beautiful.
The course itself is very well tended and the greens are particularly good. There is some longer grass around them but the moral of the story is keep to the fairways and hit the greens with your tee shot.
It is quite possible to do this on every hole but for most golfers it is often easier said than done.
Although it is small, this course provides a challenge for all abilities of golfers. It is perfect for sharpening up your short game if you are a serious golfer but equally challenging for novices to the sport.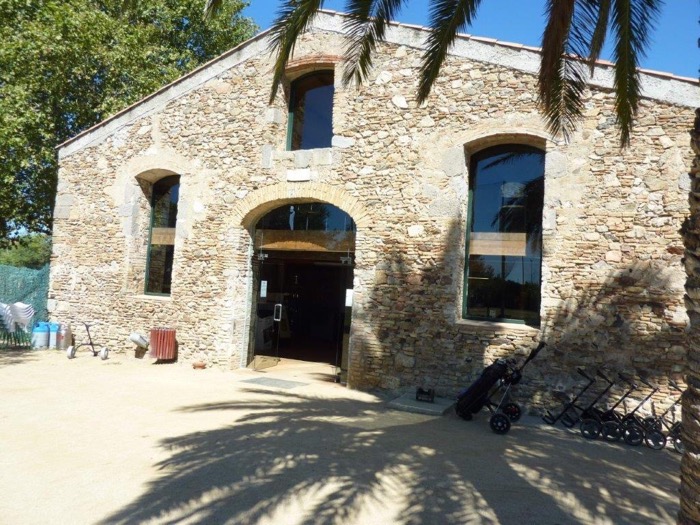 There are water hazards and bunkers to test your skill as well as trees to avoid – it is exactly like a big course, but in miniature. The longest hole is a modest 111 metres and the shortest is just 62 metres long; however there is a lake to cross over before reaching the green. Nothing is easy !!
A full round of gold will take you less than two hours.
Finding the course is not difficult. Take the motorway from Le Boulou down to junction 3 and simply follow the signs for Roses. You will pass a large Carrefour on your left hand side to confirm you are on the correct road. Five roundabouts further on – the Spanish do like their roundabouts !!, you will see the sign Castello Nou golf to the right. You have arrived. It takes only 20 minutes from the Le Boulou interchange. The sign on the wall leaves you in no doubt ……..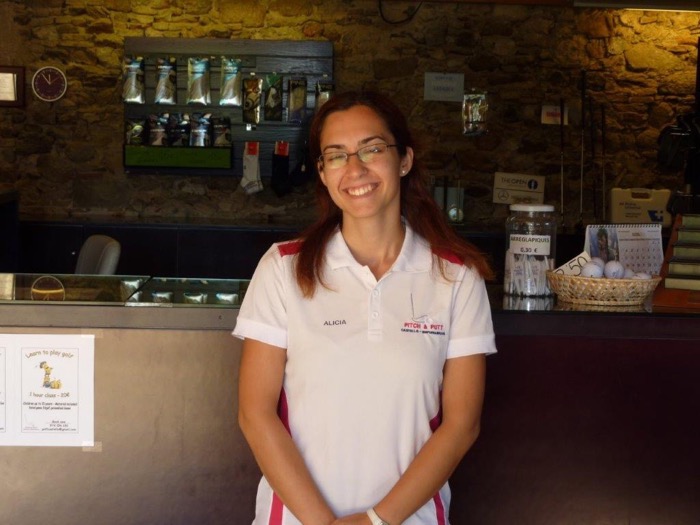 The manager is Alicia and she is very friendly and helpful. She speaks several languages including English should your Spanish Catalan not be quite up to the mark.
The building itself is a restored Mas or Spanish farmhouse……………
Inside there is a TV corner………………..
At the desk one can buy small golfing accessories. The cost for 18 holes is €20 but seniors get to play for €10 on Tuesdays and Ladies pay only €10 on Mondays. Booking a tee time is advised.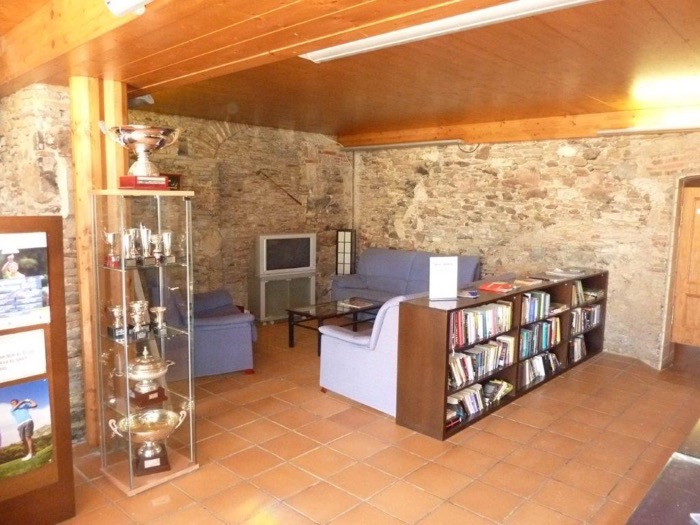 The course is fairly flat so it is very suitable for those with slightly limited mobility.
One of the great assets of the course is The Red London Bus Café, which is exactly what it says it is.
The owner is English and he offers a wonderful menu del dia for around €13 which includes wine. He does fish and chips on Fridays and caters for children. His draught Guinness is legendary. An à la carte menu is also available.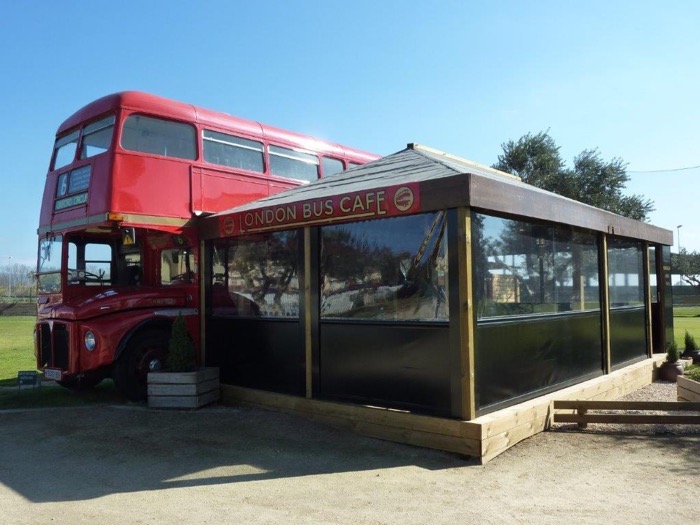 One of the wonderful things about living in this part of the world is the ability to eat outside for much of the year without having to resort to thermal underwear for much of it. At Castello, there are tables, chairs and parasols under which you can sip a cold beer whilst wondering how on earth you managed to take that many strokes on such a small course. The covered seating area is perfect for keeping out of the direct sun if you've run out of the factor 20.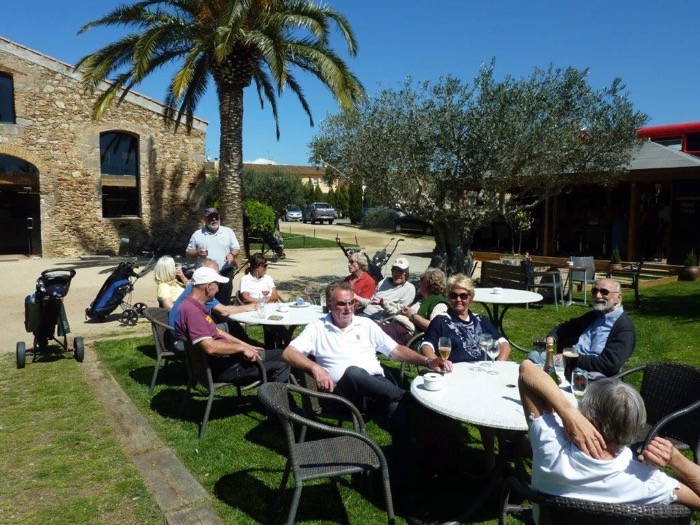 I do commend Castello to you for a fun half day out. The course is close enough to the centre of Figueras for dedicated shoppers to leave the golfers and indulge in a spot of retail therapy. The Dali museum is also well worth visiting…Golf in the morning and Dali in the afternoon – a perfect day.
The course has its own website. I am sure you will have a great deal of fun if you do decide to give Castello a go.