Monday 1st April 2013

Easter egg hunt in Saint Cyprien
jardin des Plantes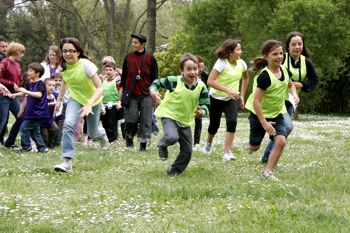 Not sure what to do with the kids over Easter?
Why not try the jeux de pistes organised in the Jardin des Plantes at the Stade des Capellans in Saint Cyprien?
These treasure hunts, with puzzles to solve and music to soothe, amongst the stunning setting of the plant garden, were a great succes last year and at a cost of only 3€, it won't break the bank.
For children from 6 to 12
The story: Catastrophe! The queen of the Garden of Plants no longer wants to celebrate Easter because she doesn't want to get any fatter from eating too much chocolate. She wants to replace it with a day for eating vegetables. Horror! The Easter Bunny is scared but he has a great idea: ask the children to find the magic eggs and key of the safe. Helped by the elves, their friends, brothers and sisters, the children must search for these magical eggs.
But beware! The Queen and her guards are not far away.
Puzzles, drama, sports, culture, singing, drawing and other games await you.
Places are limited. Book in advance by popping in to ….
Grand Stade les Capellans
Rue Verdi
Tél. 04 68 21 01 33