Come and find out what you and Europe have in common on Wednesday, 5 December at 18h30 in the Centre Culturel of Collioure.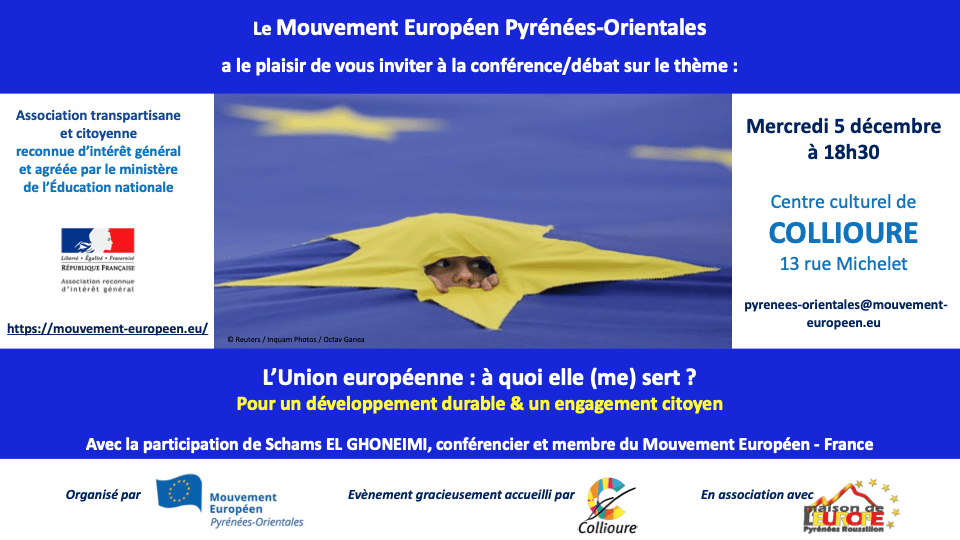 Schams EL GHONEIMl * political advisor to the leader of the pro-European camp in Scotland, Alyn SMITH, will
speak about Europe and sustainable development and answer your questions.
The evening is sponsored by the Movement for Europe, a cross-party organisation dedicated to informing citizens about Europe.