BOOK FAIR, Pezilla-la-Rivière
---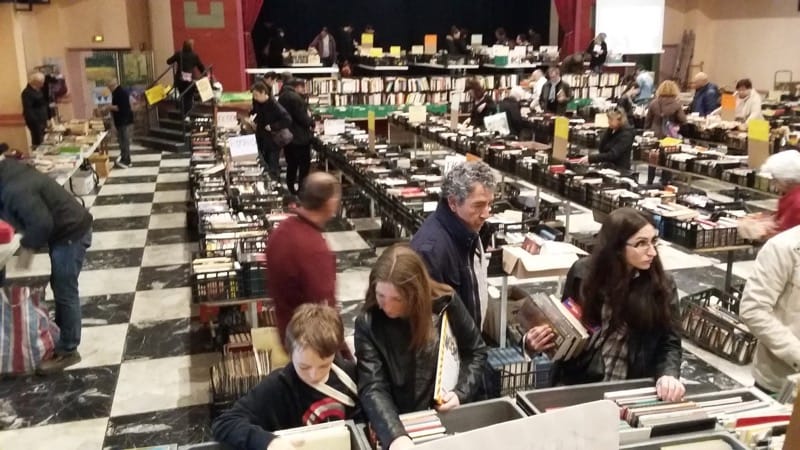 BOURSE AUX LIVRES
Centre Culturel, Pezilla-la-Rivière
The Association Pézilla Say is organising it's annual bookfair in Pézilla la Rivère at the sports hall, just behind the old people's home « Espace sportif Louis Blad », rue Forca Real,66370 on Saturday afternoon the 26th of March from 2pm to 6pm, then on Sunday the 27th all day from 9am to 6pm.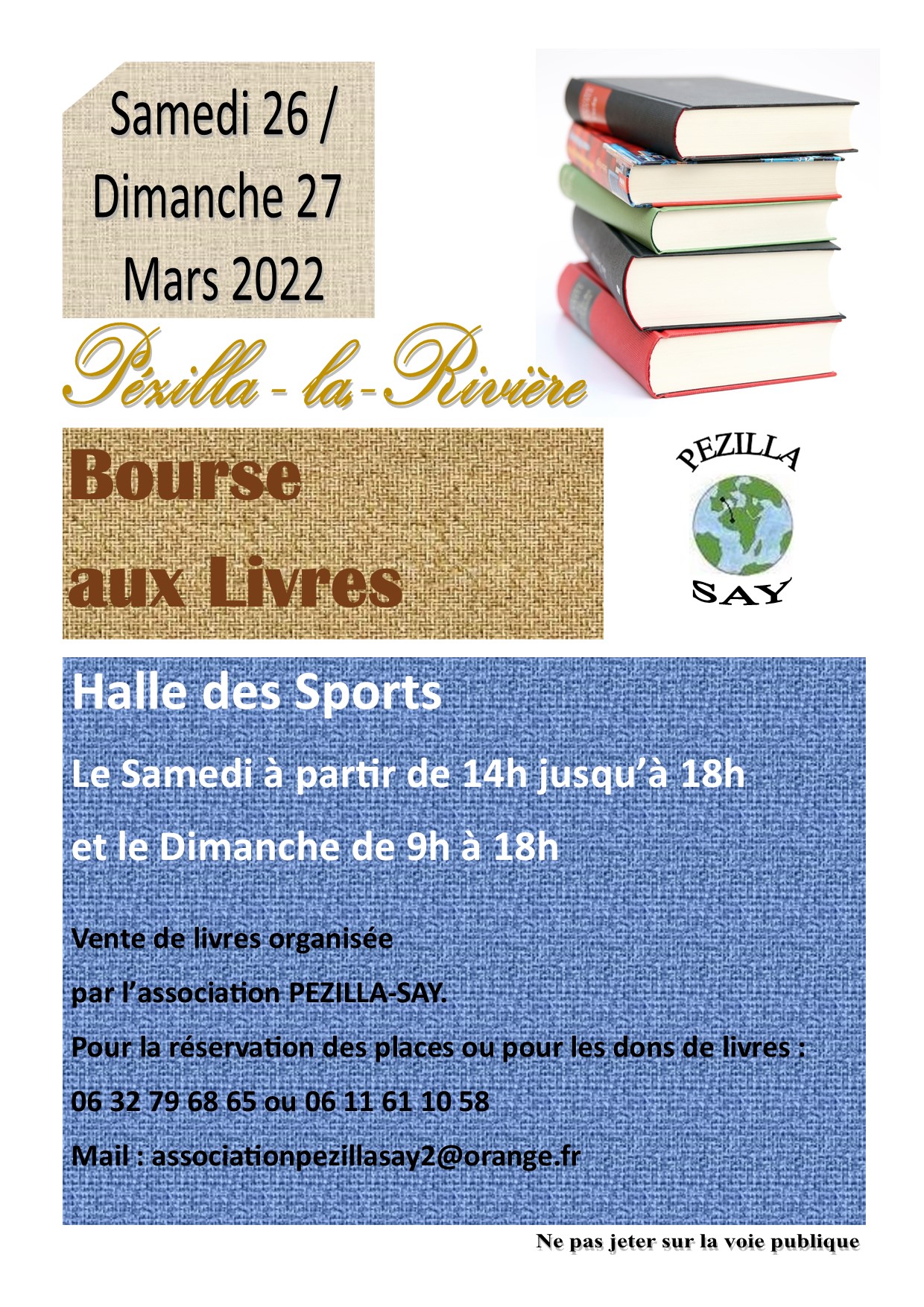 We have accumulated 1,400 books to this day, with a lot of very recent published books given to us this year. Snacks,home made cakes and buns, coffee, hot chocolate, beer, wine and soft drinks will be served all day. Yum,yum !
The charity works in close collaboration with the Mairie of Pézilla la Rivière, to raise money for its projects in the village of Say in Niger, West Africa. The Pézilla Town Hall is an official partner with the « Coopération Décentralisée », grouping many towns throughout France who are twinned with partners in Niger.
Possibility to rent a table ( 2 meters by 1) to sell your own books for the modest sum of 10€.
To reserve a table, or donate books, telephone ………….
0632796865 (English speaking)
0468925188 (English speaking)
or email : associationpezillasay2@orange.fr