CSF NEWSLETTER: MARCH 2023
---
Event Navigation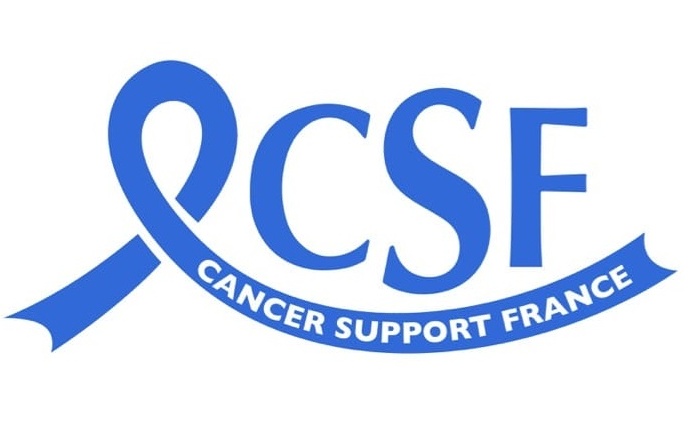 Hello Everyone
I'm not one of those brave souls who march out, with or without a dog, on a cold and frosty morning, and I'm afraid the bike ride is certainly not on the cards at that time of the day.
No, my biggest challenge right now is driving my car. Massive buildings are going up everywhere in our village. At every junction and at every turning comes one of those little yellow signs which send drivers bonkers as they go round in circles trying to find a way in and a way out and a journey of 5 minutes is taking 15 !
Karma enters my life in the shape of a Pilates class and as I long for the hour to be over, I look up at the clock and realise that – at 6.30 in the evening it's still daylight. At last the days are getting longer!
Drop Ins
Wednesday 1 March , Pablo's Bar, Céret, 10.30
Come along for coffee and chat. There will also be books and Céret is a great place to meet up with friends.`
Wednesday 15 March, Villa Lafabrègue, Prades, 10.15
Catch up with friends at this splendid villa. Very cosy and warm. This month Norman Longworth is talking about his and Maggie's Adventures in Australia. He has put together photos to show as part of his presentation.
Café des Artistes, Laroque des Albères
I'm really sorry to say that the Café is closed this month.
This month
Tuesday 7 March, Awareness day, Fanjeaux, 10-3.30
We have an Information Day at the Monastère Prouilhe in Fanjeaux. This is an interesting place and deserves a few words. The Monastery of Notre-Dame-de-Prouille is the "cradle of the Dominicans", where the first Dominican house, a monastery of nuns, was founded in late 1206 or early 1207. It is located in a hamlet, lying between Fanjeaux and Bram.
A couple of weeks ago I sent you the agenda which give you all the details but if you don't mind, I will remind you again of what's in store.
The morning will be all about CSF Sud and the work we do. There will be a light lunch and then we will talk about the Vital Role of the Active Listener. The afternoon session is optional.
If you would like to join us for the day or just for the morning, please contact Cathy Pugh sud-clientsupport@cancersupportfrance.org.
Thursday 23 March, Printemps de la cancérologie, Palais des Congrès, Perpignan
This Conference aims to present to the general public the various preventative measures, the latest therapeutic advances and the support offered to the patients and their relatives throughout the course of cancer care.
CSF has a stand at this Conference. It's an afternoon event. Please do have a look at this year's programme here. You can stay the whole afternoon and choose whichever talks take your fancy.
Looking ahead
Thursday 20 April April Open Meeting 9.30 – 2.30, Holiday Inn, Perpignan
Last year we had to have our meeting in October. This year we are back to April again so not long to wait!
We will be at the same hotel as before. It's in the Porte d'Espagne area, on the roundabout opposite Darty.
This is a very informal meeting where we catch up on Sud P-O news which is followed by a talk from an invited speaker.
This time we are very lucky to have with us Carolyn Lomas. She's a retired family doctor who has worked in different roles in England, France, Germany and Switzerland, but also in Asia, West and East Africa, and in Eastern Europe. Her talk will be about health in emergencies – I'll have more details next month.
We then have lunch and to perhaps tempt you further, take a look at the menu here.
If you would like to come, please let me know as soon as possible, giving me your choice for each course. If there are two or more of you, please put the names against the choices.
I really hope you can join us.
Thursday 7th September, Walk for Life, Maureillas
Our Walk for Life will be at Prat De La Farga again this year.
This is always a very well-supported event with two walks to choose from – an easy one and a not so easy one.
It's a fun day for all ages! There will be a game of pétanque, various stalls, a Tombola and music.
We walk in the morning and then enjoy a picnic lunch together. More details to come but, please, make a note of the date!
Please remember
that if anyone is struggling or needing help, the CSF telephone and email helplines are always open. We are there for everyone needing assistance at this time as well as for those affected by cancer. There is also lots of information on our website.
Diana Eastaff