GIRONA FLOWER FESTIVAL 2017
---
13th May 2017

-

21st May 2017
Event Navigation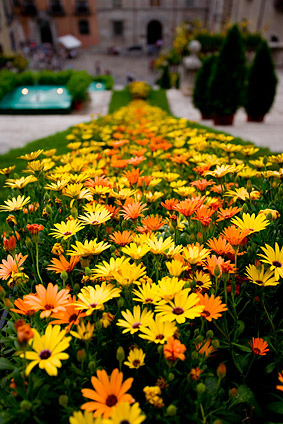 Every May Girona covers itself in Flowers.
Parks and gardens offer free admission (though monument and heritage sites do make a charge so worth checking in advance).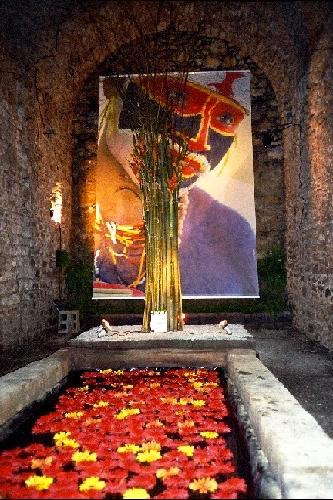 Public buildings and private gardens are decorated with magnificent floral motifs, created by both professionals and amateurs, transforming the medieval city into a spectacle of glorious scents, textures and colours.
Don't miss the Cathedral, San Lluc church, Sant Feliu basilica, San Marti church and the Arab Baths amongst other flower bedecked delights. Many spaces in the old quarter to which the public are not normally invited open their doors to visitors.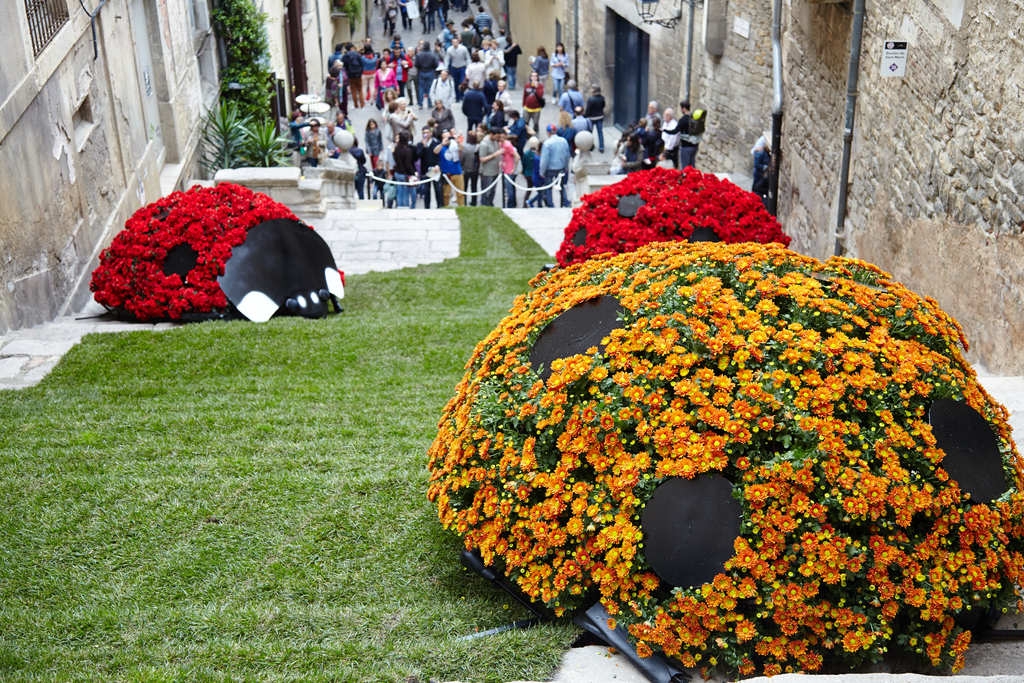 It started as a small flower show and competition over 50 years ago, and has grown into a festival of floral decorations of all shapes and sizes.
Huge numbers of visitors are drawn to the Old City to wander and enjoy the decorations embellishing the ancient stones and historic buildings and enjoy the charm and originality of the artistry.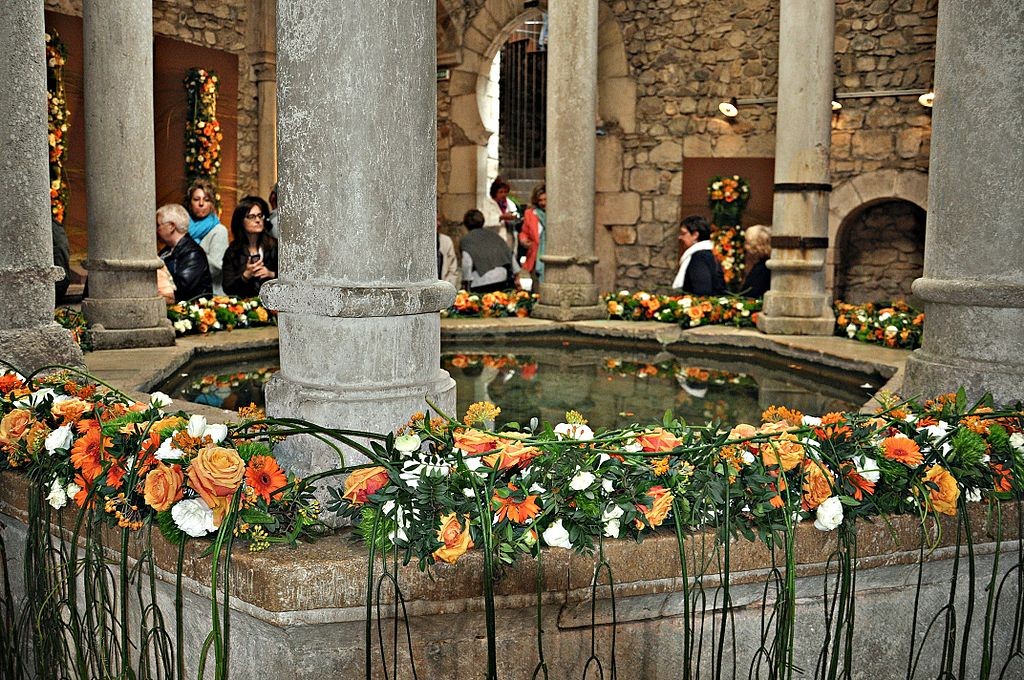 And for anyone interested in Gardens, Girona's Botanic Gardens at Cap Roig, Calella de Palafrugell are well worth a visit.
In 1924 Col. and Madame de Woevodsky built a castle, planted 40ha with pines and laid out the garden.
The Gardens run to the edge of the cliffs, glimpses of turquoise Mediterranean jewel like between the pines trees.
Arrangements of cactus, of iris, of shrubs and flowering trees are works of art, the only danger the temptation to linger too long and miss the plane.