Learn about Stained Glass Art in Céret
---
Event Navigation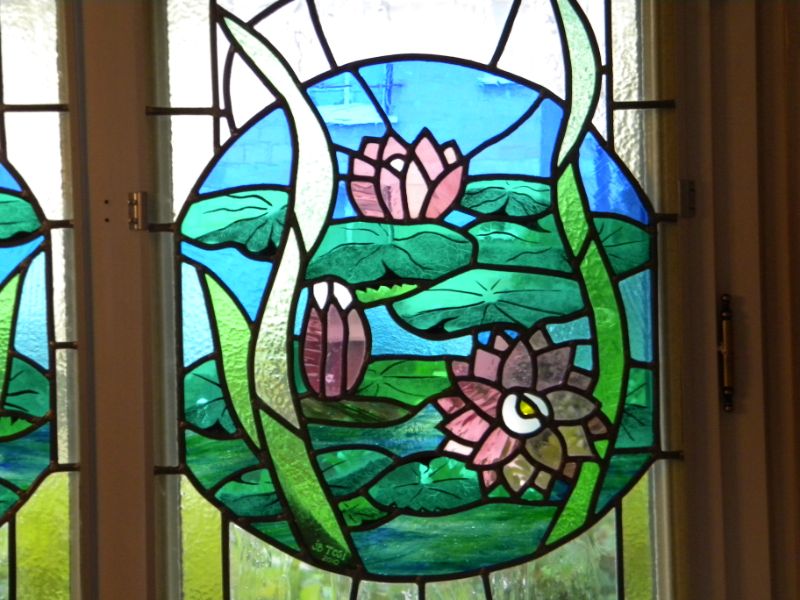 Test your French with a conference by Bruno Tosi on stained glass art: the history, the techniques, the symbols…..around a glass of wine.
2€ entry with proceeds going to the Ukraine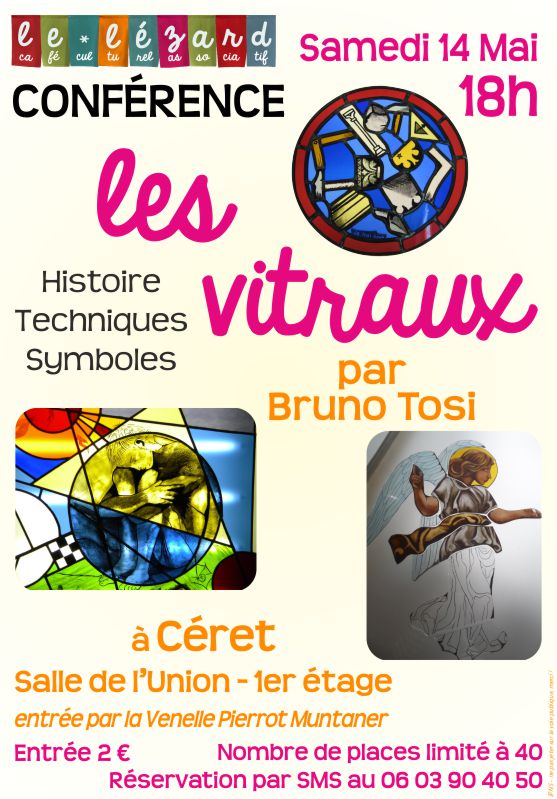 The J&B Stained Glass Studio brings together the exceptional skills of Jacqueline and Bruno TOSI.
The workshop is active all over Europe, creating and restoring stained glass windows for private individuals as well as for public institutions.
Bruno, a master glassmaker since 1979, supplies stained glass works of art to monuments and heritage buildings such as churches, cathedrals, temples, chapels etc…but also civic buildings in France such as castles or historic sites.
Priding themselves on identifying and satisfying the unique needs of each individual client, Jacqueline and Bruno are able to advise on any project you may have. Their passion and experience is evident in each bespoke design they craft.
Whether you are looking to personalise your interior or offer an extra-special gift, you're sure to find what you're looking for at J&B Stained Glass Studio in Céret.
Did you know?
If you fancy trying your hand at the art of stained glass windows, Jacqueline and Bruno also offer courses!
Contact
Tel: 06 72 68 79 95
Email: artglassjb@gmail.com
Address: 6 rue Victor Hugo, 66400 Céret