HAPPY NEW YEAR/BONNE ANNÉE

Premier bain de l'année (first dip of the year)
Only for the very brave!
CLICK HERE TO TAKE A LOOK AT PREMIER BAIN 2011

If you're very brave, you might just fancy a dip in the Med to bring in the New Year.
If so, meet at Esplanade Charles Trenet, on the central beach in Argelès at 10h30, where other fearless and foolhardy specimens will be awaiting their annual swim.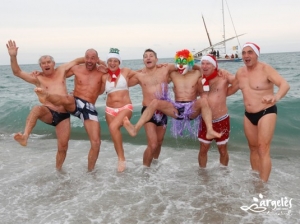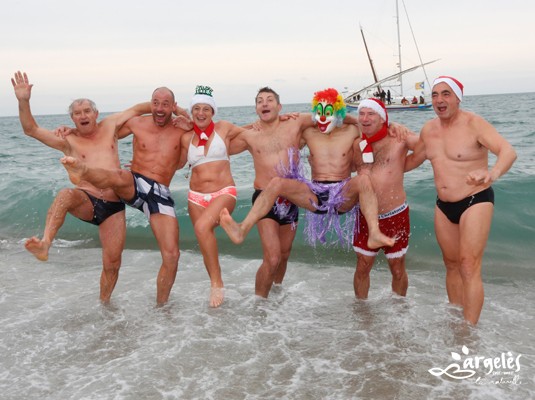 Check with tourist office beforehand in case there are any changes in time or venue.
If you're a bit of a wimp like me, why not just go along and cheer them on!!
There will be complimentary hot choc/coffee for participants after the fearsome feat, (small fee for drinks for spectators, which will go towards the telethon) and each swimmer will receive a diploma of bravery.
Take a look at the video if you're not yet convinced.
NOT YET CONFIRMED THIS COVID YEAR. CHECK OUT ANY CHANGES WITH THE LOCAL TOURIST OFFICE – OR JUST GO ALONG AND HAVE YOUR OWN PRIVATE, DISTANCED, DIP!