We have had a maison secondaire in Canet Village for more than 15 years, but it was only last weekend that I discovered an interesting piece of local history.
While trying to get my 10,000 steps in walking the trails round the Village de Pêcheurs (Fishermen's village, on the étang between Canet and St Cyp), I noticed 2 information boards that I hadn't seen before – apparently they've been there for 3 years or so.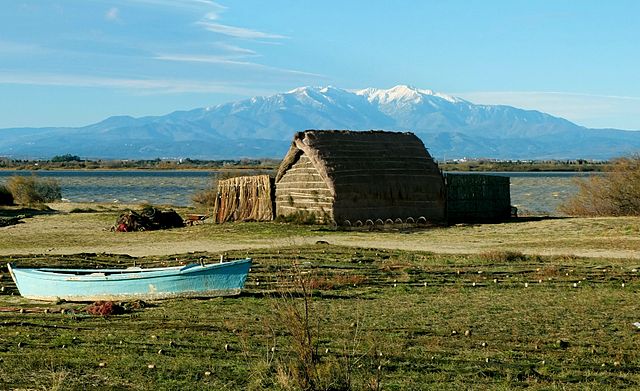 These tell the story of a WW1 military seaplane base – Centre d'aviation maritime (CAM) de Canet, also known as le CAM de Perpignan.
The boards detail some of the aircraft types which flew from there.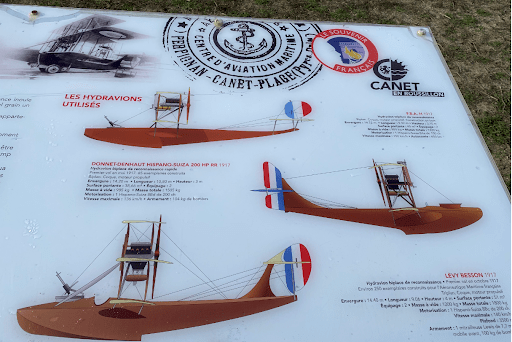 There is also a memorial to the aviators who lost their lives in the conflict.
The CAM was situated on the site where today you will find the Camping Mar Estang, The planes were intended for use in mine clearance, sub-hunting and protection of the shipping lanes. The first flights of the CAM from Perpignan began at the end of June 1917.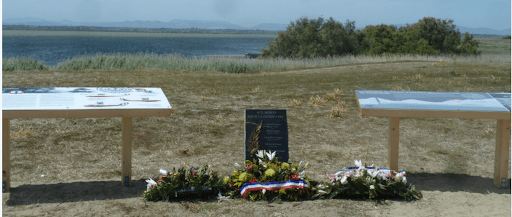 The area of operation of the seaplanes stretched from the Spanish town of Rosas to the Sète in the north. However the planning was not really sound, as the area was not frequented much by German submarines, which were more likely to be positioned to attack the convoys linking North Africa and Marseille,
In fact, the crews of the CAM de Canet had to face a much more formidable enemy instead: the Tramontane wind!
This wind could easily blow at 150kph+, which was much too powerful for the light seaplanes.

On September 10, 1917, two FBAs took off from Canet at 9:10 am with the mission to search for floating mines over a large patrol area stretching from Cap Creus to Sète. The four crewmen were lost in action.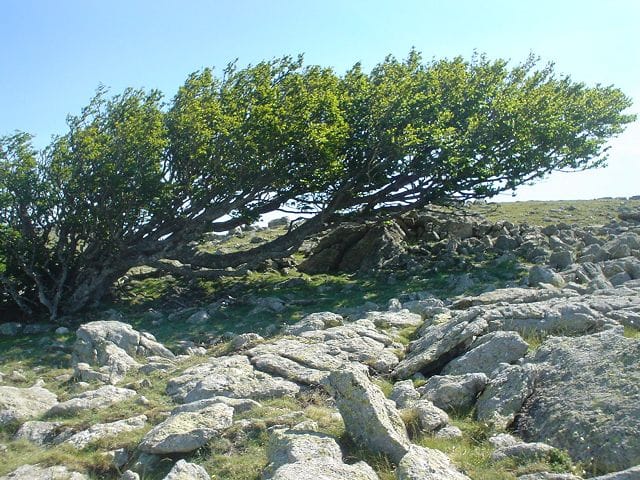 In fact the Tramontane continued to blow fiercely until November that year (!) only to make way for a big freeze in December, which froze the étang solid (not much use for seaplanes)., which prevented any flying activity until January 1918. The base was supplied with heavier, more powerful aircraft, but the Tramontane began to blow too strongly for operations again that summer. was dissolved shortly after the armistice, without ever having encountered any enemy submarine during all its activity!
---
References:
http://albindenis.free.fr/Site_escadrille/CAM_Perpignan.htm
https://www.aerosteles.net/steleen-canet-cam
http://lhistoireenrafale.lunion.fr/2017/10/10/10-octobre-1917-tramontane-ennemie-de-laviation-maritime/