Saturday 13th April 2013 – 20h30
Denise King and the Olivier Hutman Trio
Théâtre Jean Piat, Canet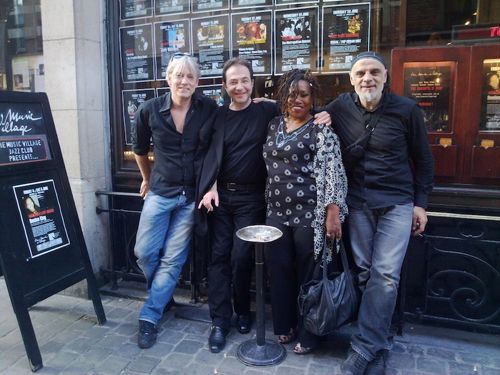 A native of Philadelphia, Denise King is considered one of the great voices of the current scene.
Passionate singer, her influences are many: gospel, blues and the great tradition of jazz standards. Over the years, she has performed alongside musicians who are part of the new guard of American jazzmen such as Cecil Mc Bee, Christian McBride, Uri Caine, Orrin Evans, Lonnie Plaxico, Derrick Hodge and Justin Faulkner. She also sang along with international pop legend Billy Paul, Celine Dion, Bunny Siegler.
For those who do not yet know her, it will undoubtedly be a revelation!
Olivier Hutman has played and recorded with numerous European and American musicians including James Moody, Dee Dee Bridgewater, Stephane Grappelli, Michel Legrand, Steve Grossman Roy Hargrove, Clark Terry etc. Since 1985, he been a composer of film music and collaborated with Bertrand Tavernier, Serge Moati, Jean-Paul Goude….
Pianist, arranger and musical director, he has accompanied Henri Salvador , Yves Montand, Charles Aznavour amongst other. He now accompanies Denise King for this European tour.
Théâtre Jean Piat
Billetterie: Mon – Sat from 15h to 18h at the Galerie des Hospices or tel 04 68 86 72 60