with Hilary Cacchio (Arles sur Tech)
---
Grape Harvest Cake
Inspired by a recipe from 'Patricia Wells at Home in Provence,' a book that has had shelf space in my library for many years, this recipe is just as appropriate in our very own 'Sud de France', the Pyrénées-Orientales.
Our grapes are harvested in September and October, rich, sweet and bursting with flavour, almonds grow on the sun drenched, lower hillsides of the Albères as they approach the Mediterranean, our olive oils are some of the best in France and those just over the border in the fertile Emporda region of Spanish Catalunya without doubt the best in Spain, and our oranges come from just down the road in Valencia.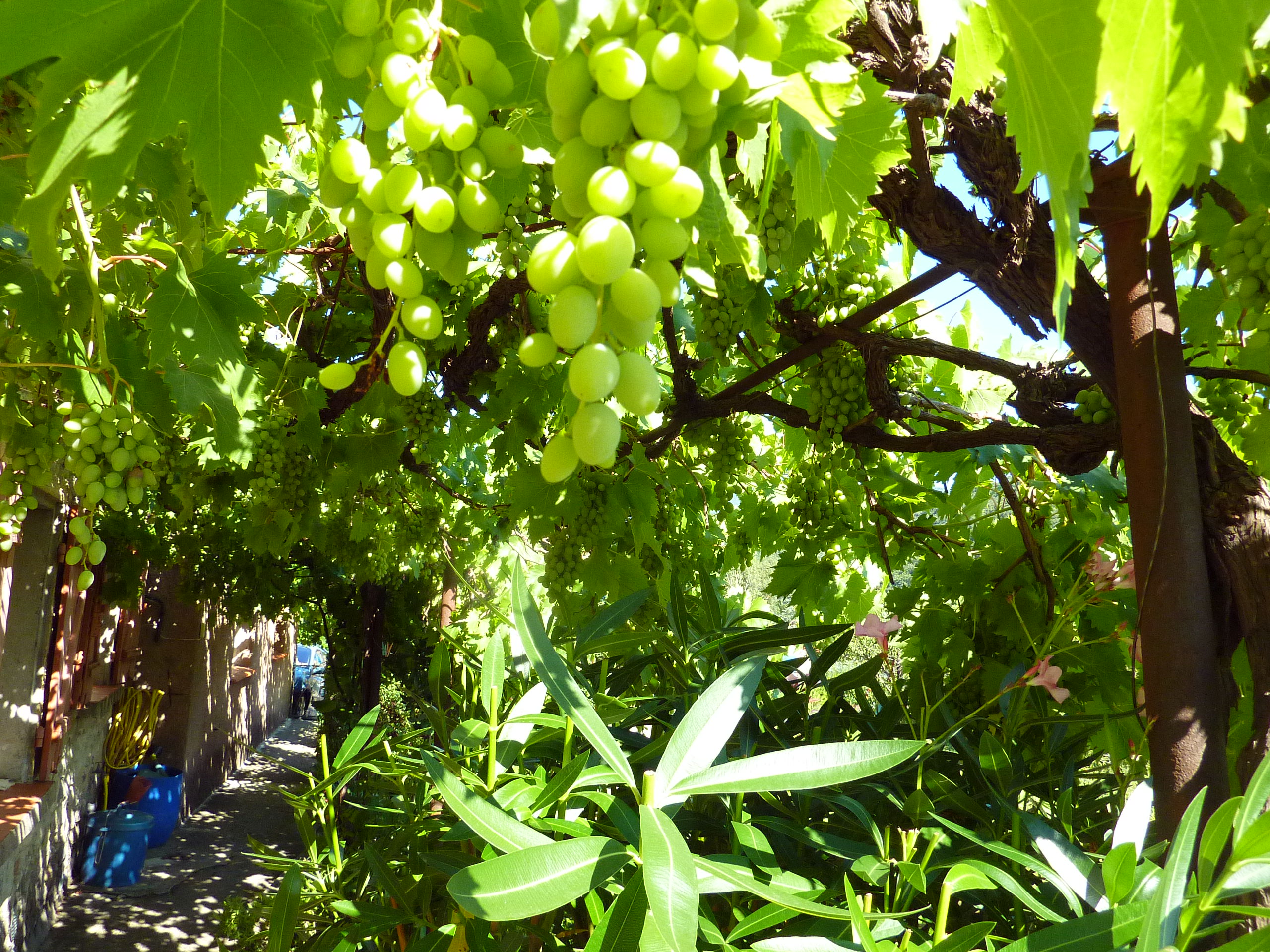 Equally important is your choice of olive oil, preferably fresh and the quality of your almonds. In the absence of our own locally picked almonds, organic almonds will invariably have more flavour and usually a fair and sustainable price if you buy them unskinned and grind them yourself.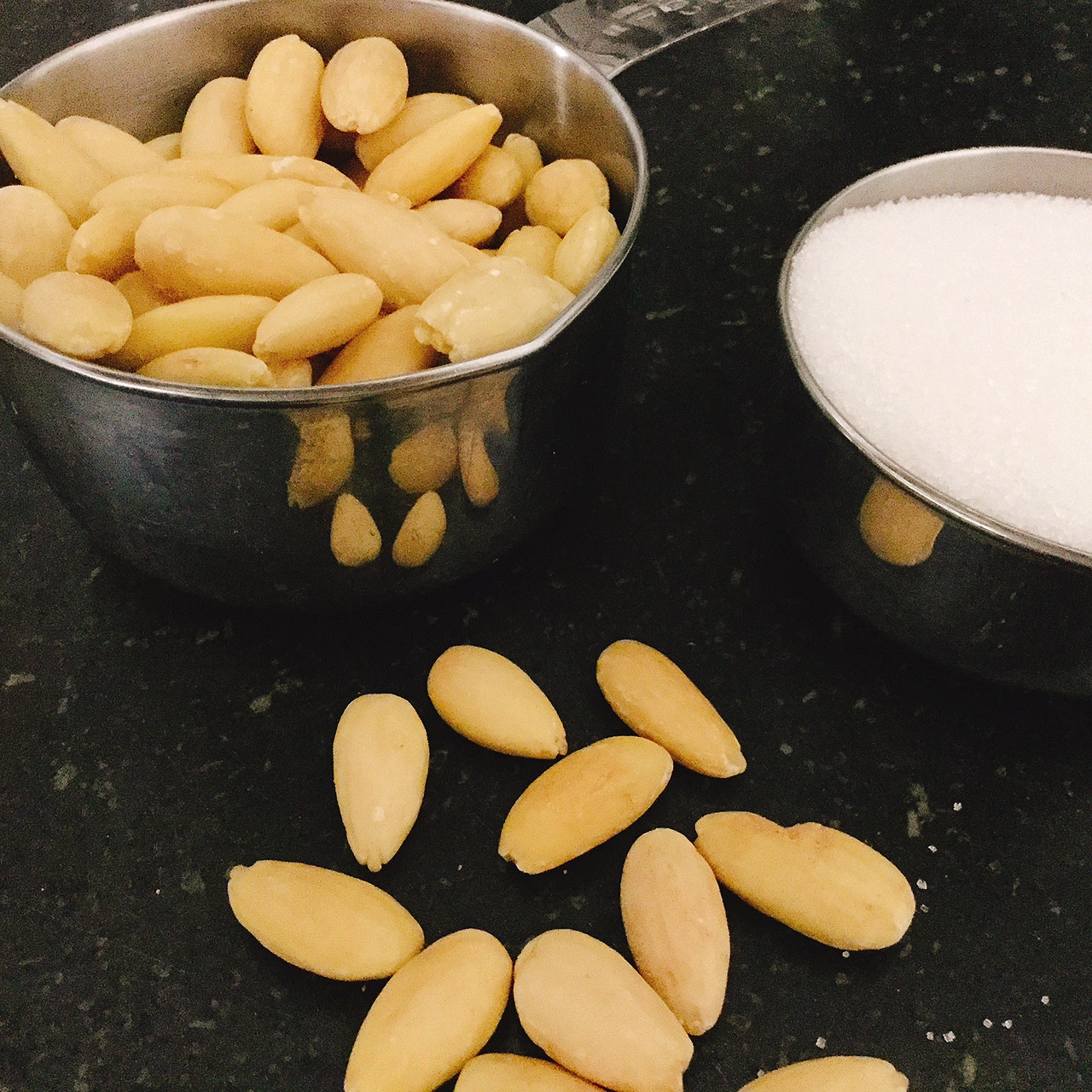 This cake is delicious served as a dessert accompanied by a glass of rich, but not over sweet Muscat de Rivesaltes or just a cup of coffee.
It isn't an overly sweet cake, the sugar not over-powering the other flavours, if you prefer your cakes high in sugar, increase to 150g.

INGREDIENTS
125g Caster Sugar
3 large Organic Eggs
2cm piece Vanilla Pod or few drops Vanilla Extract
1 Orange, just the zest
120mls Fruity, Single Estate Extra Virgin Olive Oil, room temperature
Pinch Sea Salt
200g Plain Flour
70g Whole Almonds with skins, ground finely
200g Any good flavoured black or green grape – if large cut in half and if they have seeds it isn't compulsory but perhaps best removed
PREPARATION
Pre heat Oven: 180C
Either line with parchment paper or butter & flour a 23cm cake tin
Put the eggs, caster sugar, seeds from the vanilla pod and the orange zest into a medium/large bowl and whisk with electric beaters until the mixture turns pale yellow and becomes thick & mousse like – about 8 minutes.
Gradually beat in the olive oil and pinch of salt.
Sprinkle the flour, the freshly ground almonds & baking powder over the mixture then stir until thoroughly incorporated, you can use the electric beaters but do it gently and slowly.
Stir in ¾ of the grapes and tip the batter into the prepared tin and spread evenly.
Sprinkle the remaining grapes over the top of the cake and bake for about 35-45 minutes, until the cake is just set in the centre and is golden brown, leave to cool in the tin for 15 minutes.
Best served warm