It's very easy to avoid reading in French – we can usually find most of it in English somewhere on the Internet, so we don"t really need to wade through long texts with our dictionaries at the ready.Understanding gist is more important than translating an article word for word. (unless you're a translator of course.) Have a go at this one.
Internet
Il y a peu de temps, l'internet se réservait uniquement aux consommateurs privilegiés ou branchés. Heureusement, tout a changé et la recherche des services ainsi que le shopping par internet sont maintenant à la portée de tous.
consommateurs – consumers
branchés – turned on, knowledgable
recherche – search, research
ainsi que – as well as
à la portée – within reach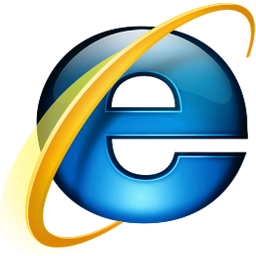 Regardons tout d'abord un peu de vocabulaire tiré du dictionaire pour mieux comprendre l'internet.
Bannière publicitaire, (bandeau)
Surface publicitaire de faible dimension qui apparaît sur la page d'accueil des sites web les plus populaires et qui pointe vers le site de l'annonceur, ce qui permet à l'annonceur de bénéficier d'un nombre important d'affichages garantis sans limitation dans le temps, pouvant résulter en un achalandage de milliers de visiteurs potentiels sur le site de l'annonceur.
Haut débit
Connexion à internet rapide et permanente par ADSL (ligne téléphonique), le cable ou le satelite… et bientot les ondes radio ou les fils électriques.
Hébergement
Allocation d'espace sur un ordinateur, consentie par des sociétés spécialisées à des sites web qui peuvent ainsi y stocker leurs pages. Les hébergeurs louent également des accès et des liaisons téléphoniques afin que les visiteurs puissent se connecter le plus vite et consulter le site de manière satisfaisante.
Internaute
un utilisateur d'Internet (internet user)
Internet
Réseau international de communication entre ordinateurs
Lien
Moyen de passer d'une adresse à une autre sans avoir à la taper. (link)
Modem
Téléphonie, appareil placé entre un équipement informatique et une ligne téléphonique qui sert à la conversion de signaux contenant l'information, par modulation à l'émission, et démodulation à la réception.
Moteur de recherche
Ensemble des programmes qui donnent accès aux fonctions d'un système de gestion d'une base de données qui permet de trouver les documents souhaités par mots-clés.
Nom de domaine
Nom qui permet à identifier facilement un site internet eg www.anglophone-direct.com. Un nom '.com' se reserve à partir de 12€ par an.
Portail
Fournisseur de services Internet, qui propose à ses utilisateurs des moteurs de recherche, des annuaires, des informations, et dont l'objectif est de constituer un passage obligé pour les internautes en leur offrant de multiples services. (web portal)
Référencer
Inscrire son site dans les moteurs de recherche pour que les internautes le trouve. Gratuit mais peut mettre plusieurs mois avant de donner des resultats. (listing)
Newsletter
E mail regulier envoyé à un fichier d'abonnés (clients etc) pour les tenir informés de l'actualité d'un site.
Bannière – banner
page d'accueil – home page
ce qui permet – which allows
annonceur – advertiser
affichages – display
achalandage – patronage, custom
onde – wave
fils – wire
hébergeurs – serveurs
louent – rent
utilisateur – user
Réseau – network
moyen – way
taper – type
appareil – device
qui sert à – used for
gestion – management
base de données – data base
souhaités – required
Fournisseur – provider
annuaire – directory
Inscrire – register
fichier – file
abonné – subscriber
L'internet devient de plus en plus important dans la vie de tous les jours. Environ 20 millions de français se connectent regulièrement, bien que ces chiffres soit toujous fort inférieurs à ceux des pays anglophones dont le pourcentage et presque le double. D'aprés une étude par ClickZ Network, plus de 90% des sociètés americaines et 86% des sociètés brittainiques se servent aujourd'hui de l'internet pour marketing, vente et placement de commandes par rapport à seulement 60% des sociètés Japonaises et 36% des sociètés françaises. Mais ca vient! En France, plus de 55% des internautes déclarent avoir acheté en ligne au cours des six derniers mois, encouragé par des systémes de paiement sécurisé de plus en plus surs. De plus, avec une technologie qui est maintenant à la portée de tous, l'installation plus répandue de lignes ADSL, et les couts du materiel et de l'hébergement plus faibles, l'internet est sans aucune doute l'outil de vente d'aujourd'hui et demain.
chiffres – figures
inférieurs – less
sociètés – businesss
répandue – widespread