We've all heard of the great love affair between Napoleon and his Josephine, but did you know that Josephine's copy of their marriage certificate went up for auction in Paris, and sold for a mere €437,500!
Napoleon's copy is still on display at the Bibliothèque Nationale de France.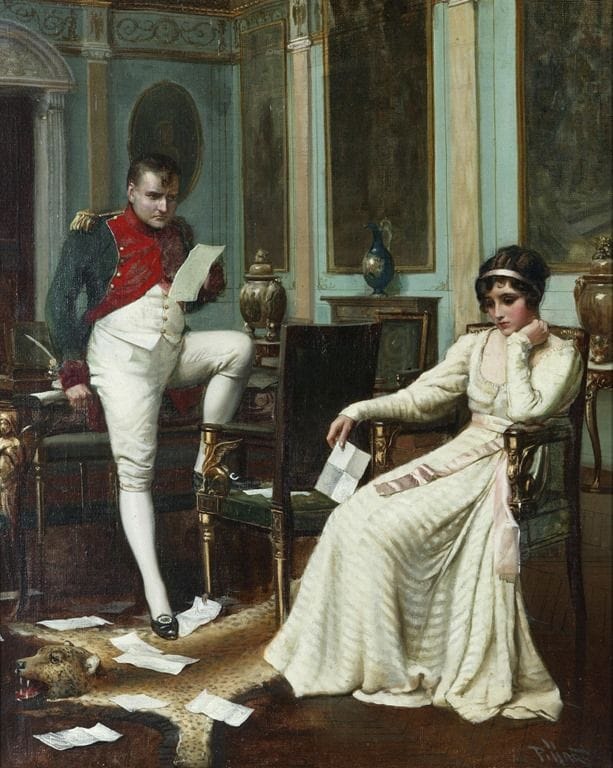 Mr and Mrs Bonaparte were no fools, and the certificate, dated March 8th 1796, stated that they would "in no way be responsible for the debts and mortgages of the other" and that there would be "no common property" between them.
One of the great love stories in history, the marriage was nevertheless annulled in 1810, after the couple failed to have children, and Napoléon married the Archduchess of Austria Marie Louise, with whom he had a son.
Despite his numerous affairs, divorce, and remarriage, Napoleon and Josephine are said to have remained lifelong friends.
On hearing that Josephine had died of pneumonia in 1814, Napoleon is alleged to have locked himself up for 2 days in his room and refused to see or speak to anybody.
His last words, on his death bed, were "France, l'armée, tête d'armée, Joséphine".