Théâtre de l'Etang – the Theatre by the Lake
Have you been to the Théâtre De L'Etang in Saint Estève? If you haven't, you're missing out on some great entertainment at prices that make regular theatre-going easy.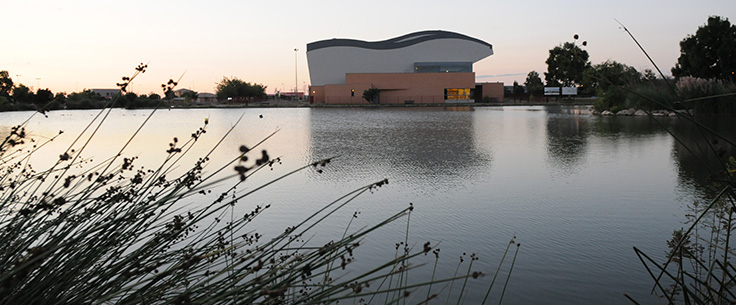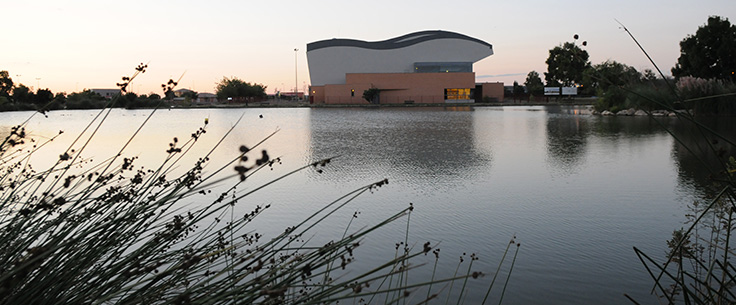 Named after the lake on which it stands, this purpose-built theatre has plenty of parking space, access for the disabled, and offers high quality music, dance, theatre, comedy and culture – from just 5€ per person!
COMING UP
Sunday 31st March, 4pm
COMIC OPERA: La fille du Tambour Major
Jacques Offenbach's 'The Drum Major's Daughter'. Set in Lombardy, Stella falls in love with Robert, a young lieutenant in Napoleons's invading army, despite the fact that her father has promised her hand to an aging marquis.
Saturday 18th May, 8.30pm
BALLET: Boléro, Homage to Maurice Béjart
A feast for ballet fans as prestigious dancers from major international troupes perform Ravel's famous Boléro alongside Rite of Spring, Samson and Dalila and Madame Bovary.
Théâtre de l'Étang
6 allée des Arts & Lettres
66240 Saint Estève
04 68 38 34 95
As featured in POL N° 62 (winter 2018)