Théâtre de l'Etang
If you haven't been to the Théâtre de l'Etang in Saint Estève yet, or even if you have, there has never been a better time to support great live entertainment at prices that make it easy.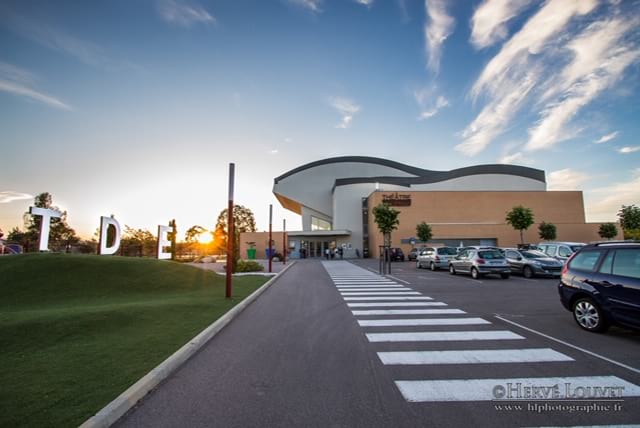 Named after the lake on which it stands, the purpose-built Théâtre de l'Etang has plenty of parking space, access for the disabled and offers high quality music, dance, theatre, comedy and culture.
When the doors are open once more, get there early and take a flat and easy stroll around the lake before the show.
The 800 seater theatre gives a real sense of spectacle yet tickets to many of the shows are as little as 5€! So, really you can treat yourself as often as you like!

Coming soon……
Sunday 13th November, 3pm – Divine Callas
Famous operatic figure, Callas made her name in cult favourites such as Norma, Tosca, Traviata. Discover the woman behind the artist, portrayed by Laeticia Goepfert.
18€ – 25€
Saturday 19th November, 3pm – Frozen
Live performance of the songs from everybody's favourite winter movie, complete with Elsa, Anna and Olaf.
22€
Thursday 1st – Saturday 3rd December – Les Toiles Festival
Free film festival on the theme of scams (arnaques), includes the English-language film, Catch me if you can.
Sunday 11th December, 2pm – Coco Bongo
A festive family production to get you in the mood for Christmas. Think Jungle Book with acrobatic clowns, breakdancing and more!
17€ – 27€