Traveling from the P-O to Barcelona
with Han and Sally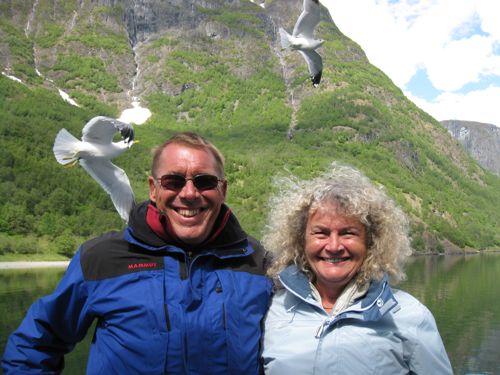 Living in the Pyrenees-Orientales, we have a range of airports within reach. The near ones such us Perpignan, Carcassonne, Béziers and Girona offer low-cost flights to a number of European destinations.
However, the number of destinations is limited and excludes long haul flights. Next in line and about equally distant are Montpellier and Toulouse (both accessible by direct train from Argelès or Perpignan) and of course Barcelona which has the largest number of flights.
As seasoned travellers we have tried out various routes to Barcelona airport (BCN) and we share our experiences here.
Obviously, you can use your own car. This will cost you petrol, tolls and hefty airport parking of EUR 18 per day. BCN is about 200km from the border and it takes 2h15min. Don't panic on the ring road, it is busy and you loose GPS contact. But, just keep going for about 12km and then you get back on track. You need to know in advance which terminal you fly from, 1 or 2. A taxi will cost you about EUR 300 each way, so that is only for emergencies.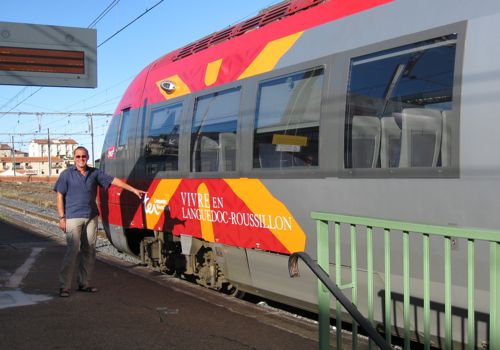 Then there is the train. We all dream of the future Perpignan to Barcelona TGV, but for now there are various alternatives. We tried the train along the coast from Argelès. You change trains in either Cerbère or Port Bou and take the train to Barcelona Sants, where you change again for the airport. Train tickets can be bought in advance at a French railway station or at the SNCF website (www.voyages-sncf.com). If you buy on the day of travel, note that tickets go with a particular train. If you take another, faster, one you may have to pay a little extra in the train. You could also drive to Figueras, park there, and take the fast train to Barcelona. Or better still, get a friend to drop you at Figueras.
We have also tested the mix-it-all option with a taxi from home to Le Boulou, the shortest but most expensive part of the trip, at about EUR 30 from St André. Then take the Frogbus (www.frogbus.com) to Girona train station and from there a train to Barcelona Sants and then one to BCN. The total cost from home to the airport is about EUR 25 per person, plus taxi. There are also a few buses from Girona train station direct to BCN, but it depends on your time schedule whether or not that works. You can also stay on the Frogbus and go to Girona airport and from there take a bus into Barcelona and then another bus or train to the airport.
FROGBUS NO LONGER RUNNING SO THE ABOVE ROUTE IS NO LONGER AN OPTION
We highly recommend you do the travelling the day before your flight and enjoy one night in Barcelona, either in the centre or near the beach. Or stay in a hotel (www.booking.com) in Castelldefels just south of the airport, and have a burger at the Harley-Davidson club in real West Coast Route 66 atmosphere.
Enjoy your travels!
Han and Sally
DO YOU HAVE A DIFFERENT WAY TO GET TO BARCELONA BY PUBLIC TRANSPORT OR AN INTERESTING PLACE TO STAY/EAT? THEY SEEM PRETTY SCARCE ON THE GROUND AT THE MOMENT. PLEASE SHARE ANY GOOD ADVICE.